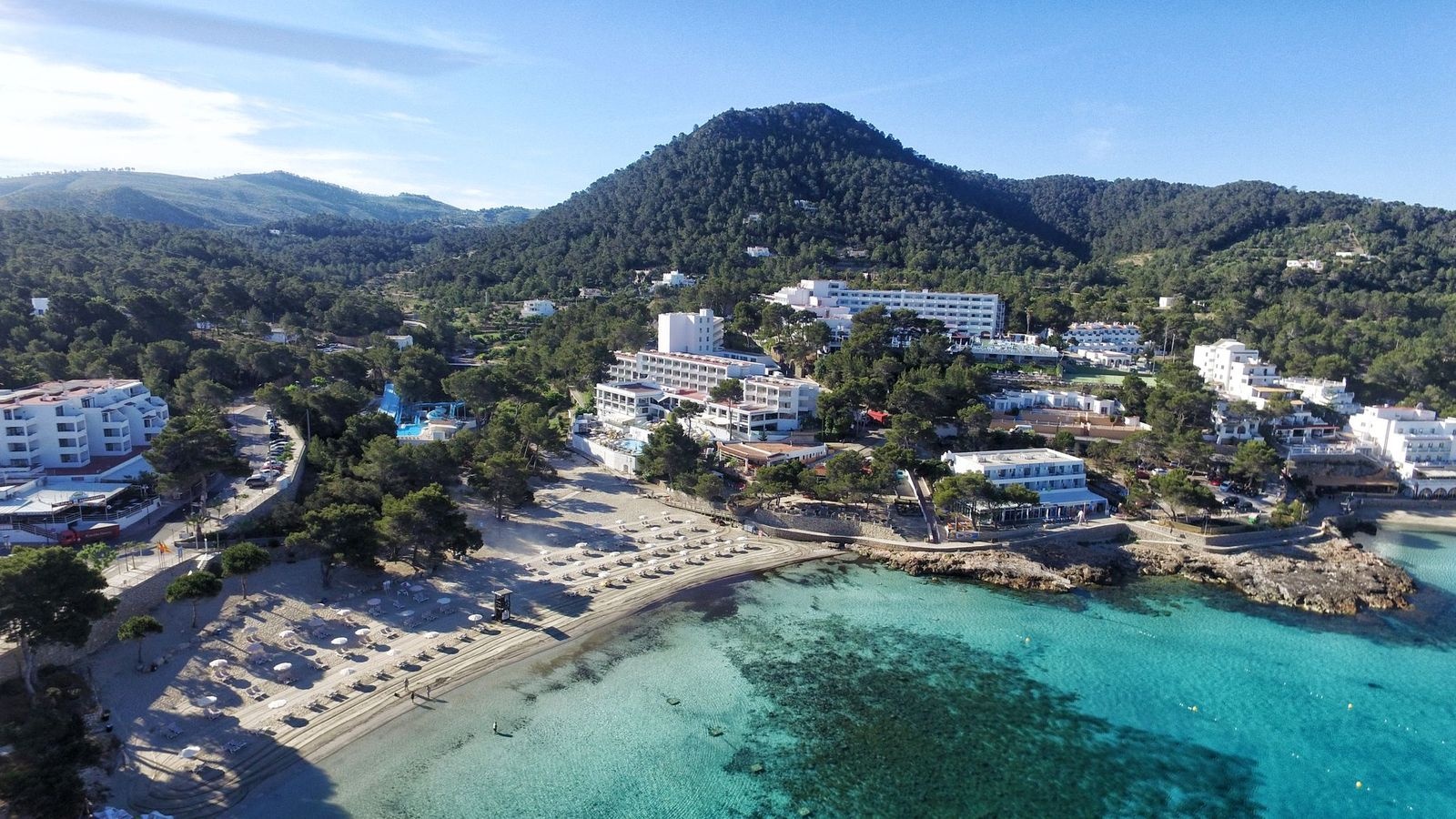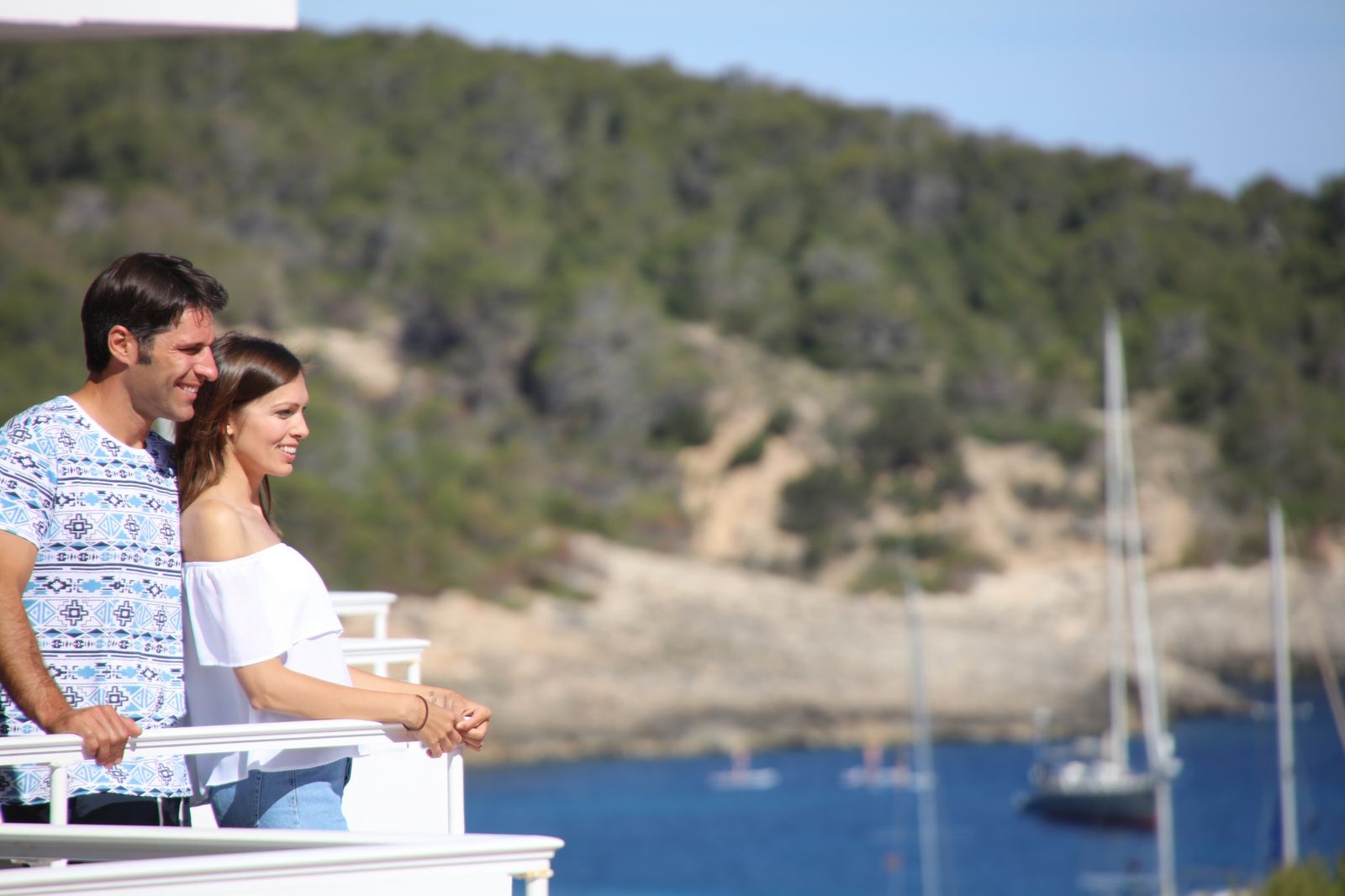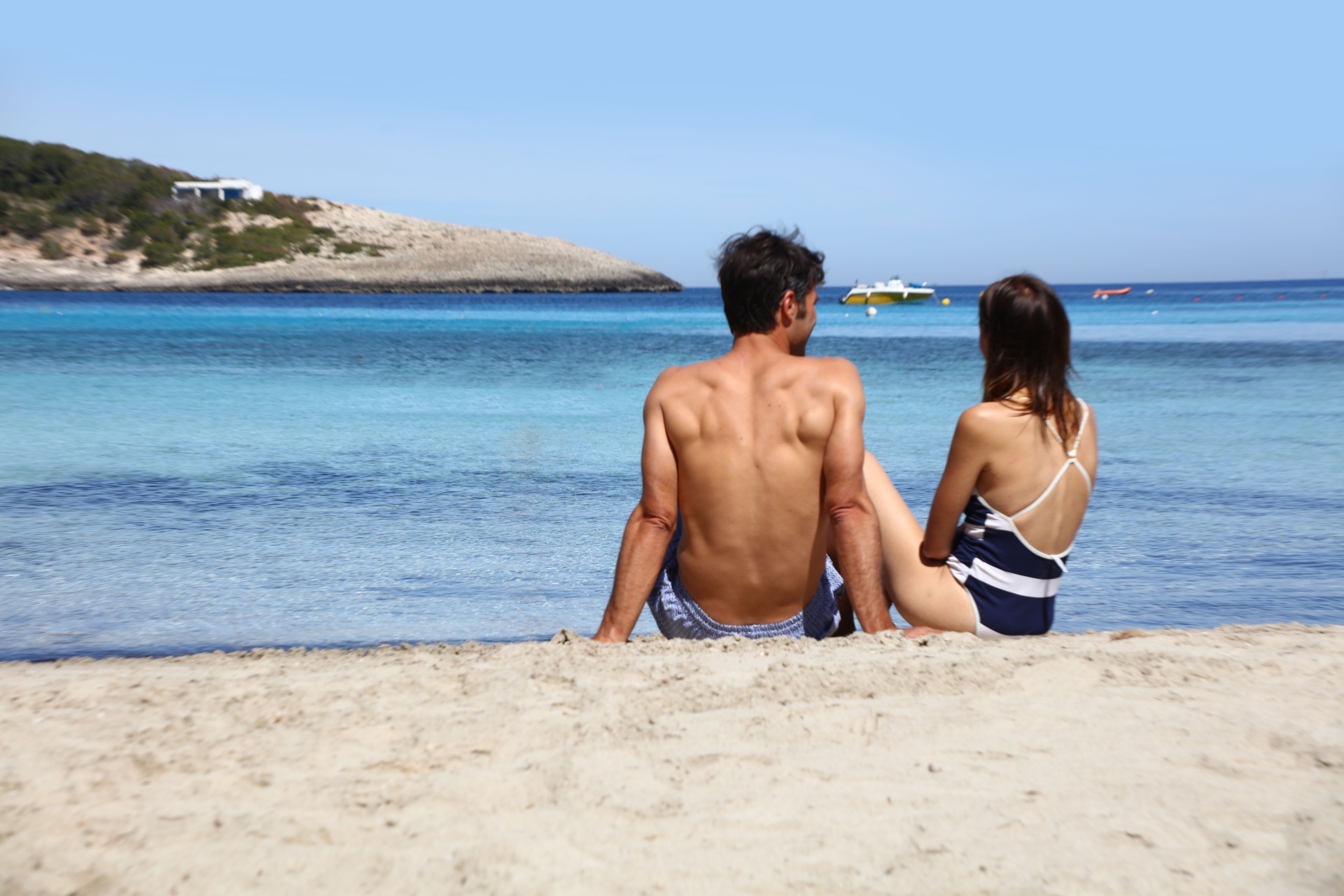 IBIZA'S BEST KEPT SECRET
Sandos El Greco is an adults only hotel in Ibiza located next to the picturesque crystal-clear waters and pristine sands of Portinatx. The hotel offers both all inclusive and half board options. Set on one of the best beaches in Ibiza the resort boasts excellent room options with stunning views of the Mediterranean Sea, along with gourmet restaurants, outdoor pool, massage and wellness center, and more. If you've decided that you need a holiday and you're looking for a little sun, sea, fun, and relaxation, then our hotel is the place for you.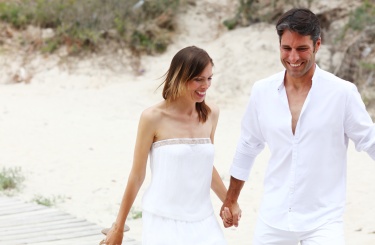 BOOK DIRECTLY AT SANDOS.COM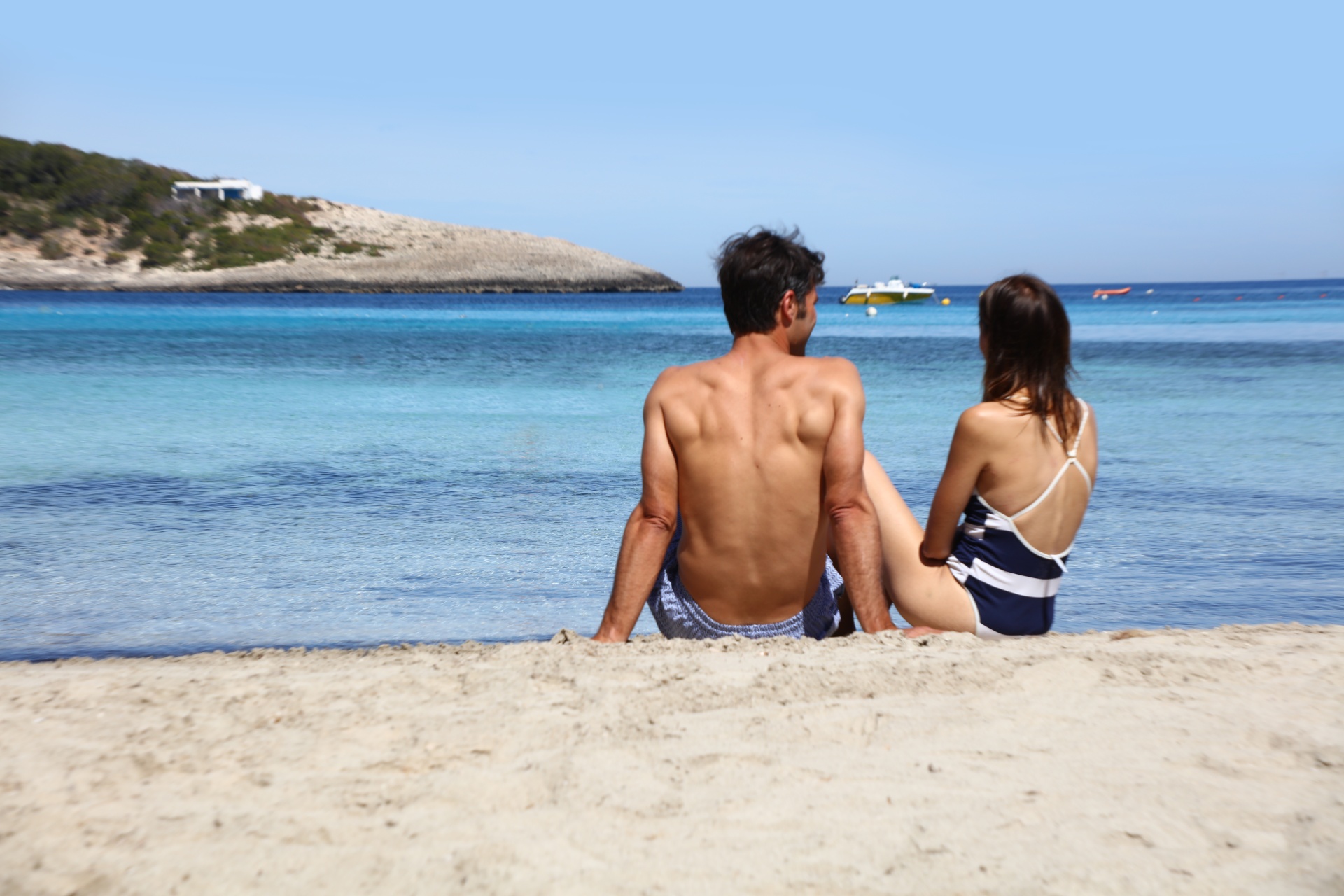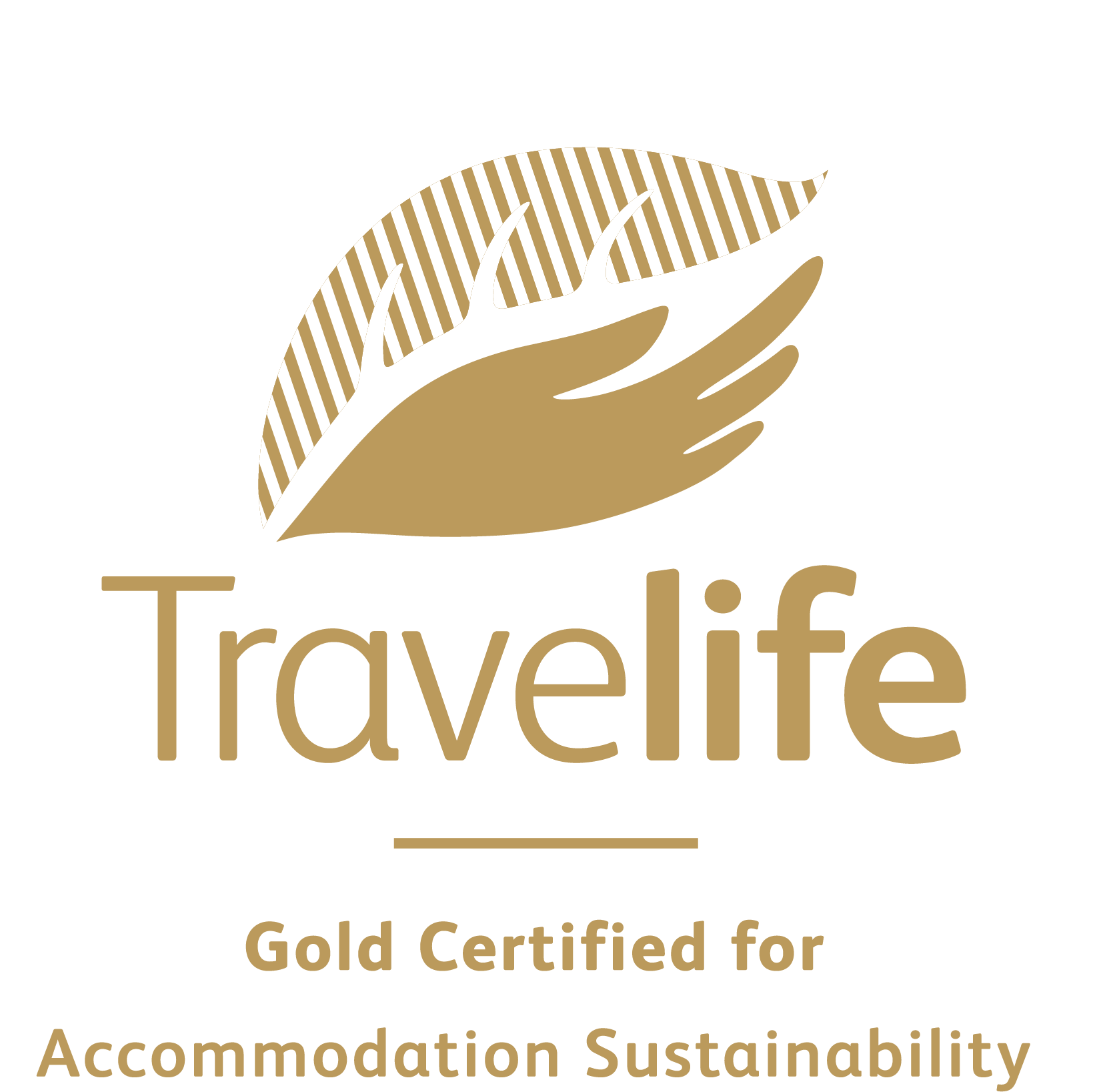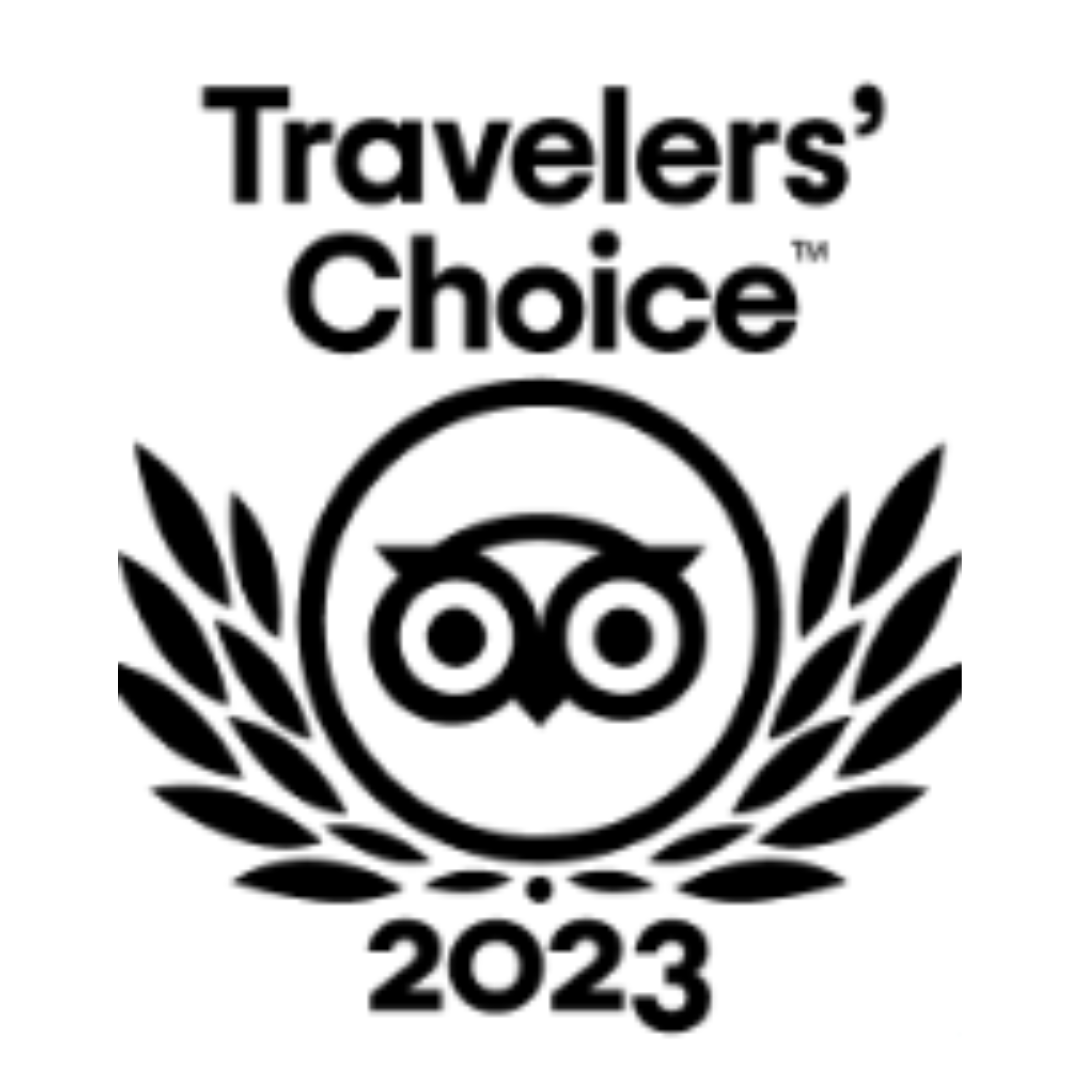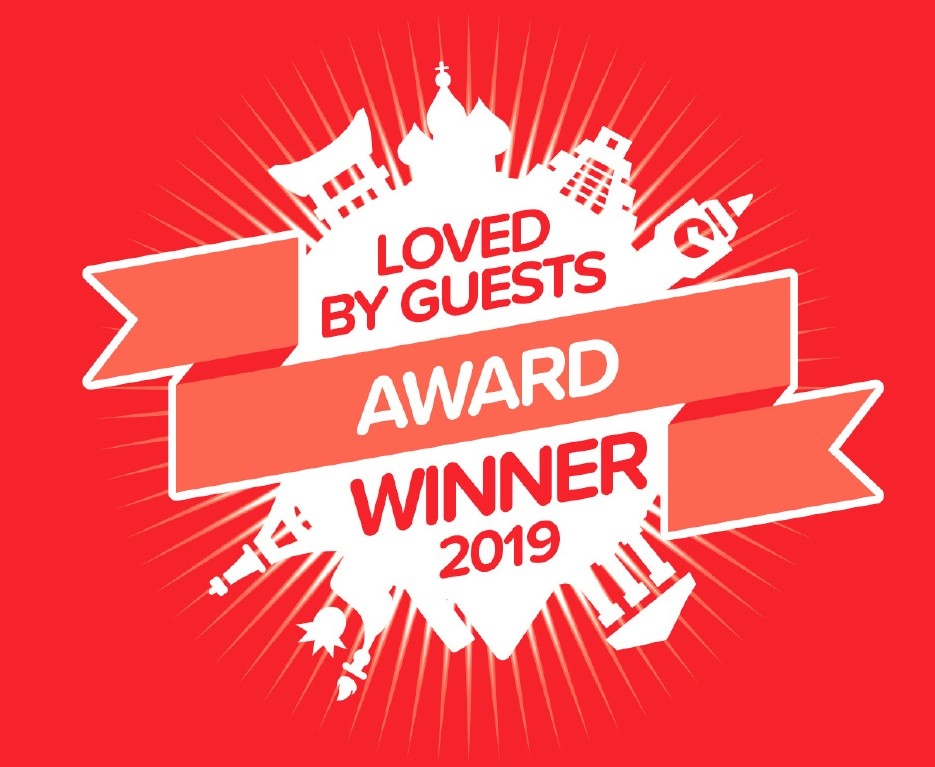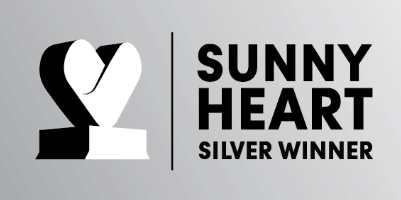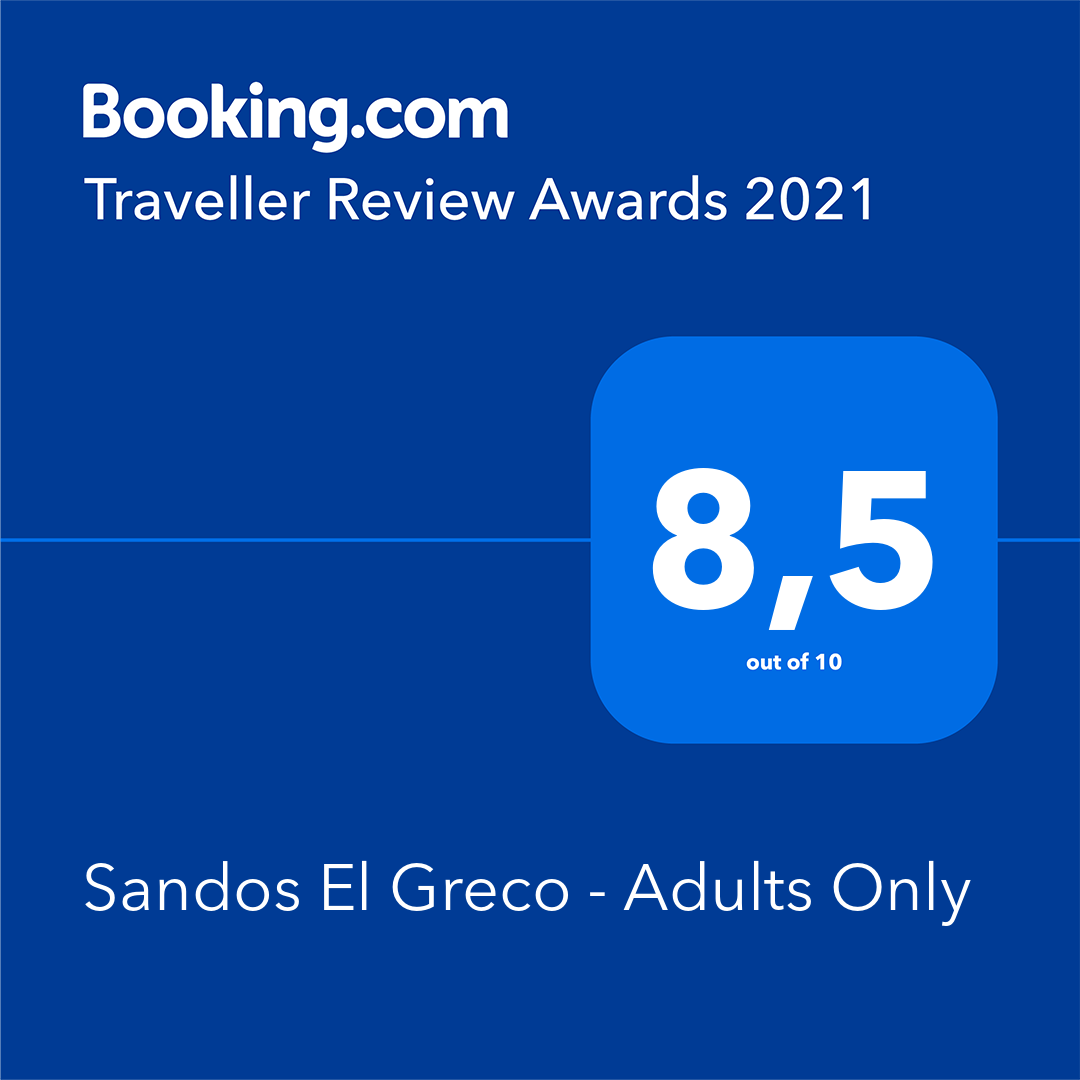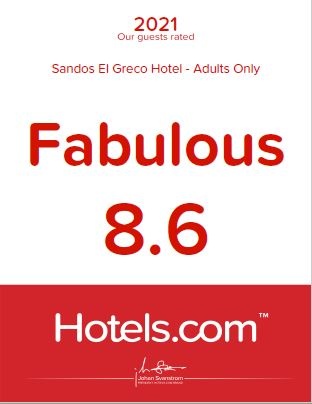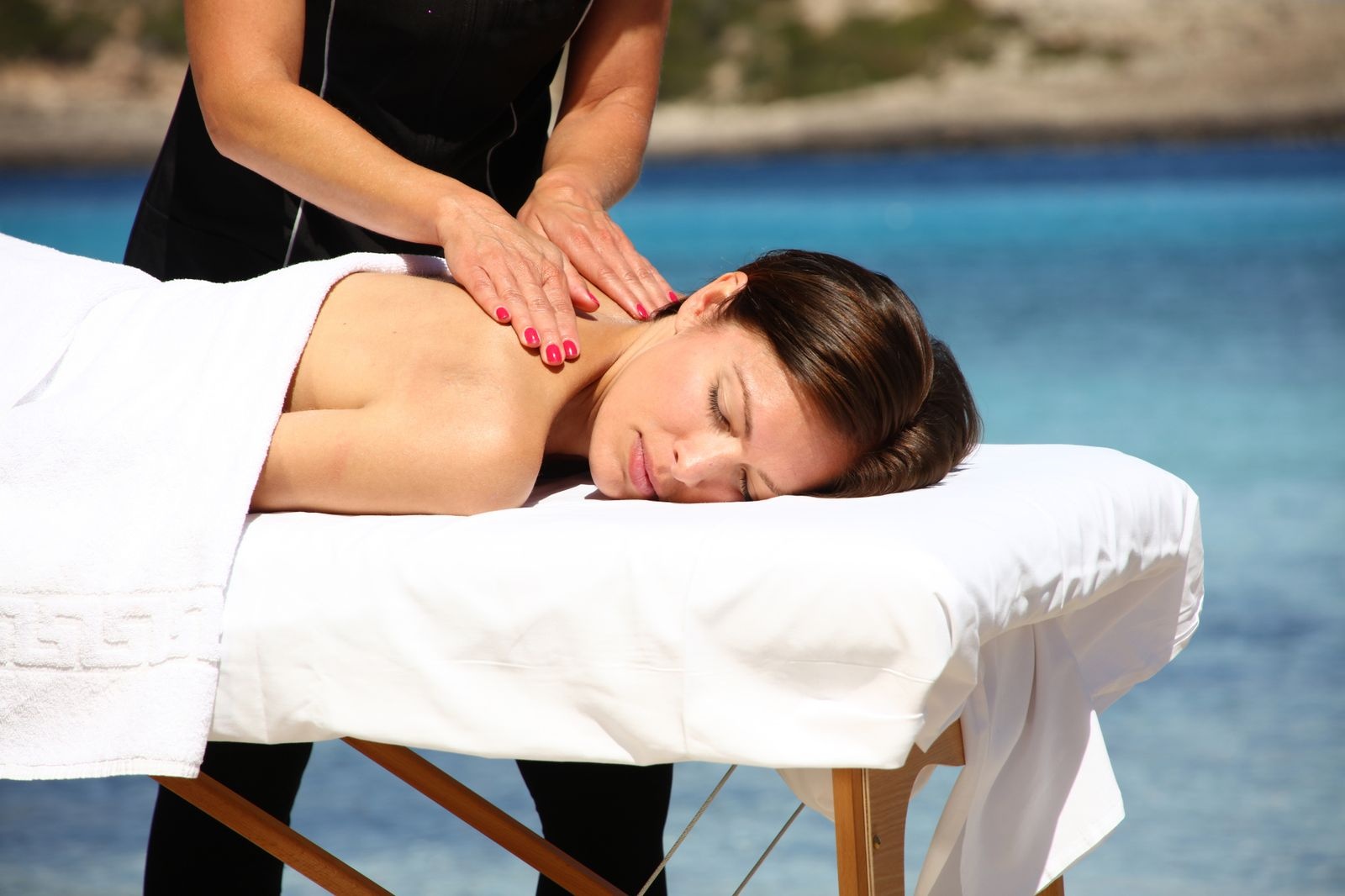 NEW BEACH CLUB FOR OUR ROYAL ELITE ROOMS!
ROYAL ELITE EXCLUSIVE BENEFITS
Enjoy an exclusive vacation in our Royal Elite rooms and discover the new Beach Club, an exclusive place for all the Royal Elite guests, a brand new space totally refurbished with beautiful views of the famous Cala Portinatx beach. Guests will also enjoy premium drinks, snacks, and a fully furnished terrace with hammocks facing the sea.
More Info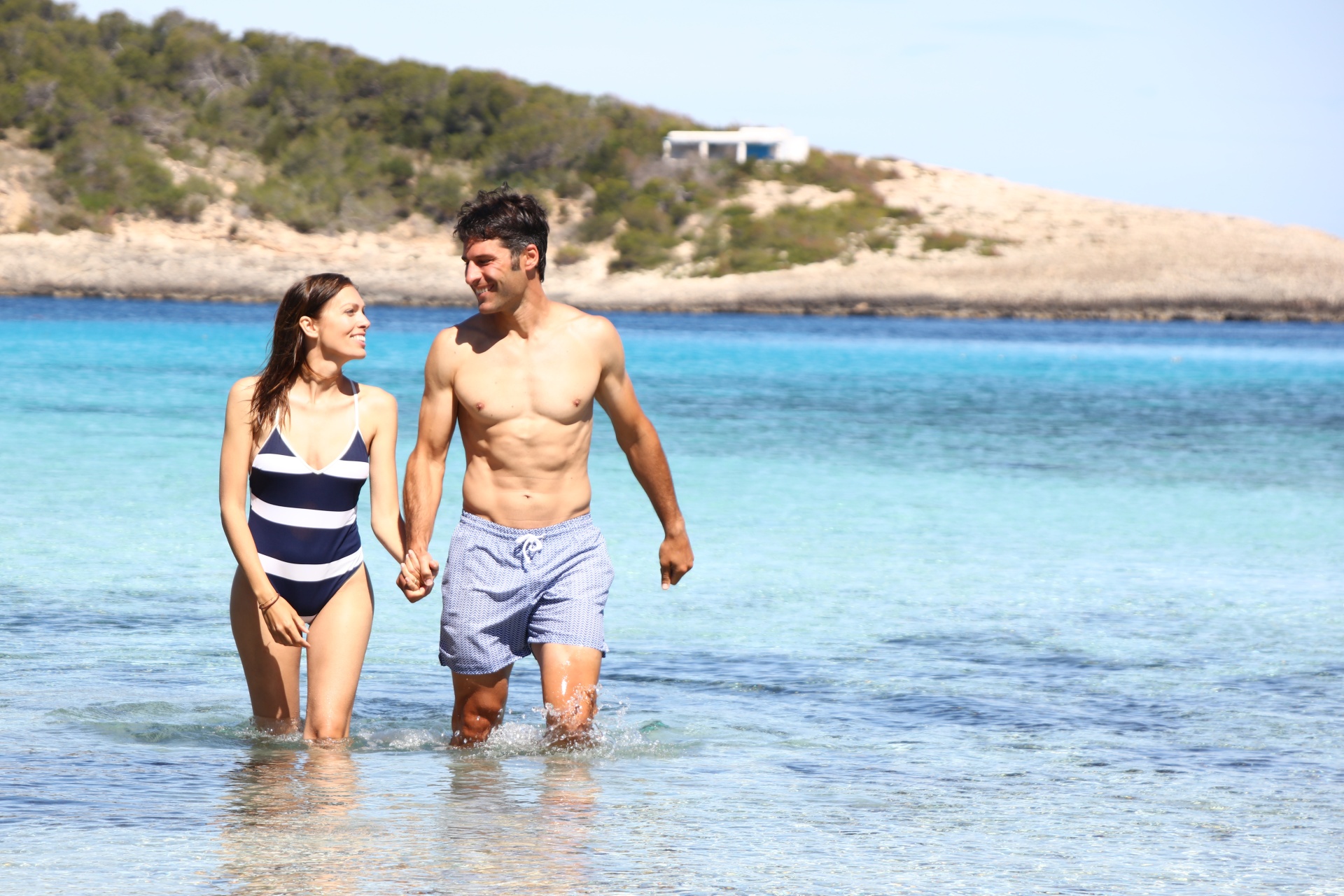 DISCOVER IBIZA
Explore the white island
The Mediterranean has been a source of inspiration for many artists. And its most famous island is fascinating by day and by night. Ibiza, known as the white island, keeps a lot of secrets and legends; It is a door to paradise of beautiful coves, crystal clear waters and unimaginable sunsets. 
We invite you to explore Ibiza which is now known worldwide as one of the most attractive tourist destinations!
Learn More
SUSTAINABILITY PLAN
Sandos El Greco applies all the resources and responsibilities necessary to guarantee the achievement of the objectives and goals that allow continuous improvement in environmental care, designing processes that minimize and prevent the environmental impact due to the activity of the companies.
For this reason, Sandos El Greco is committed to its environment in order to take care of it, taking into account the present and the future of the new generations.
Following our claim of Enriching people's lives, we want to show how the environment is for us a fundamental pillar on which the practices of all those who make up the team are supported.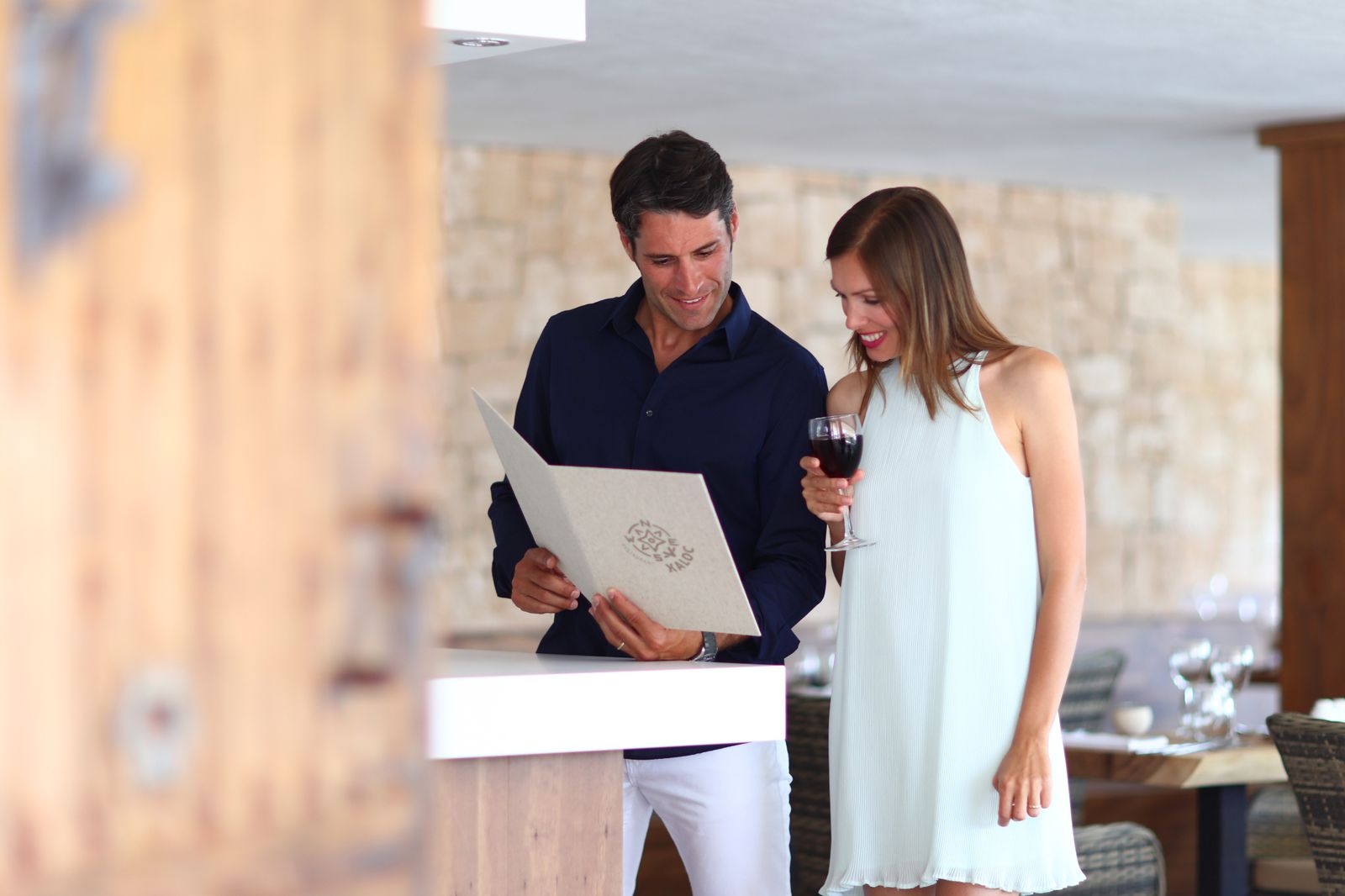 New Boarding Options!
Half Board and Bed & Breakfast Options
Looking for Ibiza Bed & Breakfast or Half Board options? If all-inclusive does not fit your holiday style, you will be happy to know that Sandos El Greco has excellent options for an unforgettable Half Board or Bed and Breakfast holiday in the amazing Ibiza. Make your holiday more affordable or more flexible with our new board options.
More Info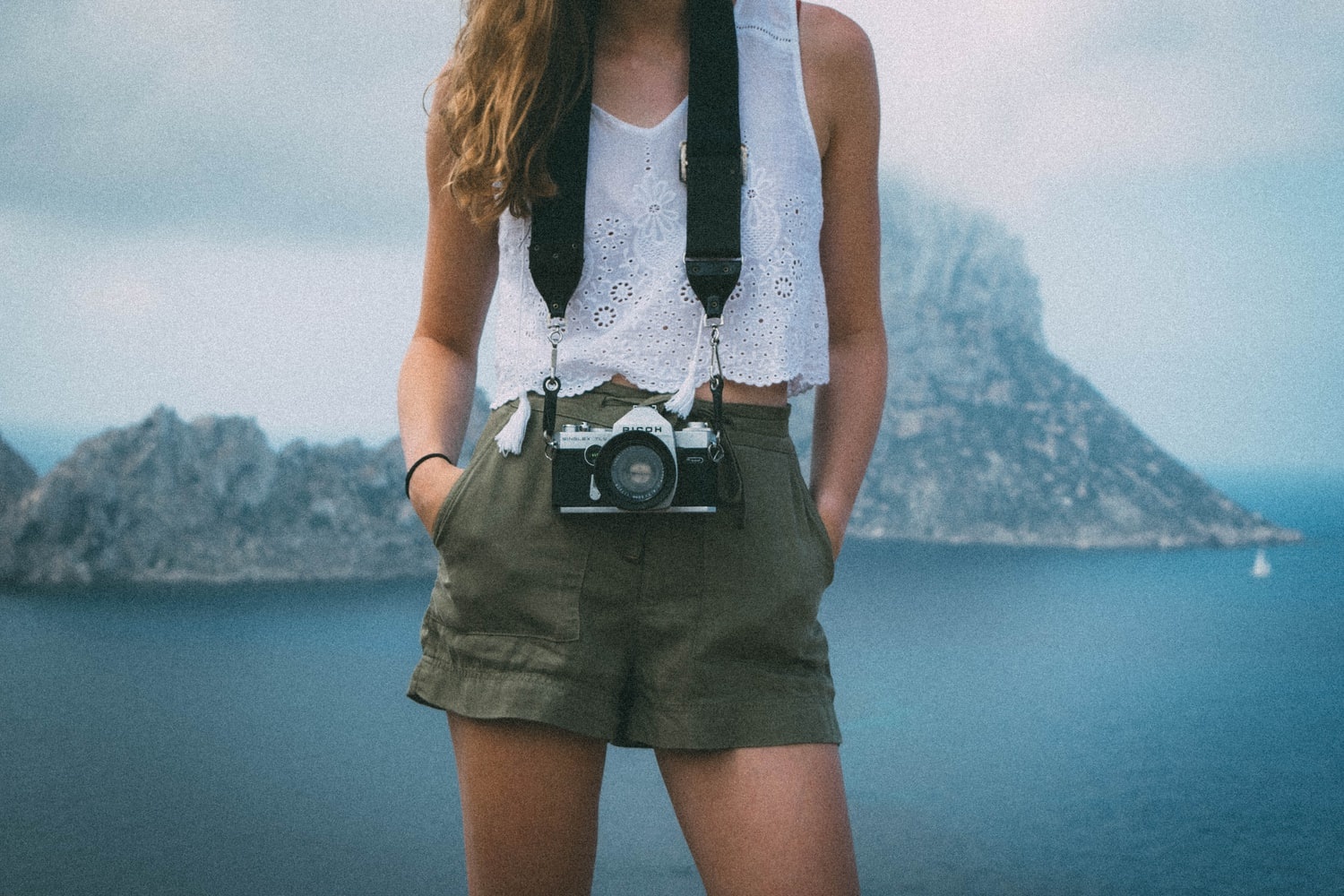 FOR YOUR NEXT TRIP!
GET INSPIRED WITH OUR BLOG
We really want to see you again but meanwhile we would like to share with you our recommendations for your next vacation !
Ibiza is an island that has everything and that is why we would like to recommend some of our posts so that on your next visit you do not miss all these places and things to do on the famous white island
Discover in our Blog everything you can do on your next trip to the famous mediterranean island.
BLOG SANDOS IBIZA
SANDOS EL GRECO
Sandos El Greco is an adults only hotel in Ibiza located next to the crystal-clear waters and pristine sands of Portinatx. The hotel offers all inclusive and half board options.  Find the option that best suits your needs. Book direct through the website and get exclusive benefits such as a bottle of sparkling wine or 10% off on Drinks and Snacks, among others. 
PORTINATX, IBIZA
Portinatx might just be the best kept secret not just in Ibiza but in all of the Balearic Islands, and is far removed from the noise of Playa d'en Bossa. Portinatx was once a quiet fishing village but it is now becoming more popular with holidaymakers who are after beautiful beaches, gorgeous scenery, and a glimpse of "the real Ibiza". Located in the northern part of the island, Portinatx is just 45 minutes away from the main airport and surrounded by picturesque scenery. Our all inclusive hotel in Portinatx sits just in front (walking distance) of the famous golden sands and crystal-clear blue water of Portinatx beach.
ACCOMMODATION
If you are wondering where to stay in Ibiza, we have six different hotel room option with stunning views, modern Mediterranean décor, air conditioning, satellite TV, luxurious amenities, and excellent facilities. The gorgeous views of the Balearic Sea from the Royal Elite Sea View room make this option a popular choice for couples on a romantic getaway. Choosing the Royal Elite suite also gives you discounts at the Wellness Centre, and access to the new Royal Elite beach bar. All rooms have free Wi-Fi access, great views, and all the comforts and amenities you need to make your all-inclusive holiday in Ibiza an unforgettable one.
FOOD & DRINK
Sandos El Greco has an excellent selection of great bars and delicious restaurants. The Xaloc à la carte restaurant serves exquisite Mediterranean cuisine in a cool and relaxed atmosphere. The main restaurant offers succulent buffet style dining with sweeping sea views, and a true Mediterranean vibe. You can also indulge in exotic cocktails or traditional sangria at the pool bar located in the main pool area.
ENTERTAINMENT
There's a wide array of activities and entertainment to keep you occupied during your all inclusive holiday in Ibiza including two fantastic swimming pools. You can also check out the concerts, live shows, parties with DJ and saxophonists, fitness center, Tai Chi sessions, and much more during your stay with us in Portinatx. You can also discover the richness and depth of Ibiza's culture with the "Live The Real Ibiza" experience.
WELLNESS CENTRE
Sandos El Greco is also one of a handful of spa hotels in Ibiza. The chic Wellness Centre is where you can indulge in a variety of health and beauty treatments to get your holiday off on the right foot. Book yourself in for a relaxing deep tissue massage, a rejuvenating body wrap, or any of the many beauty treatments available at the hotel. After eating at the delicious Mediterranean restaurants, you have an opportunity to burn off some calories at the hotel gym. You will find cardio machines including indoor rowers, elliptical machines, treadmills, and more inside our "Fitness Room".