Sandos Aqua Park
The Aquafun is also Included
Where The Fun Never Stops
The new highlight at Sandos Caracol is our new aqua park meaning you won't have to venture outside of the resort to find the biggest and best water park in Playa del Carmen. There are dozens of fun and exciting water slides including classics like the Kamikaze and others designed for different age groups, from toddlers to grown-ups. Our water park is so fun that you may literally have to physically pick your little ones up and carrying them out of the aqua park as they won't want to leave.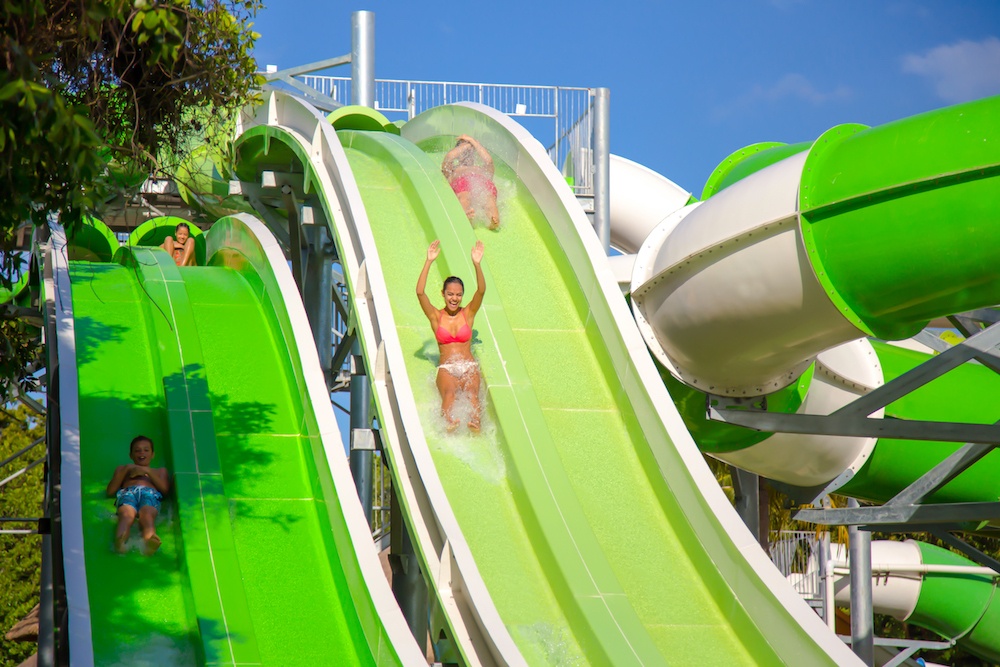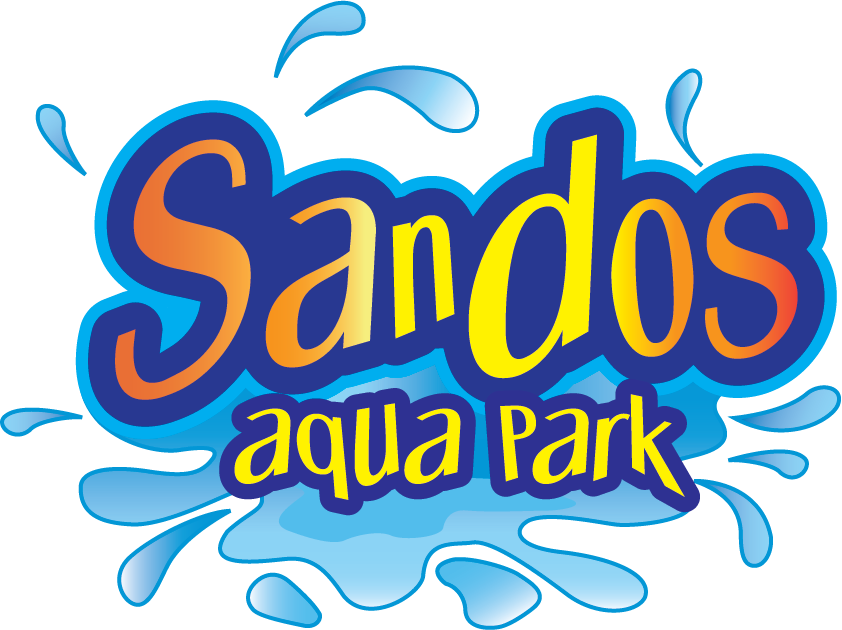 The Aqua Park Features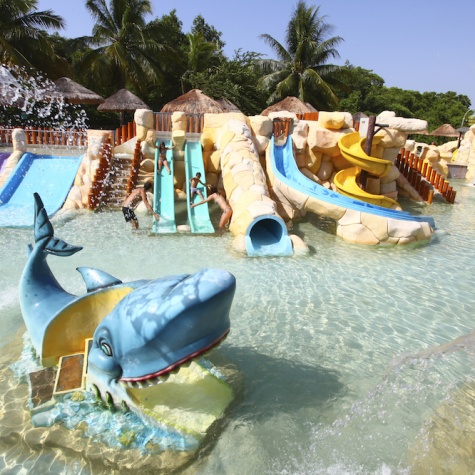 Small Kids Area
An exclusive area created for the littlest members of the family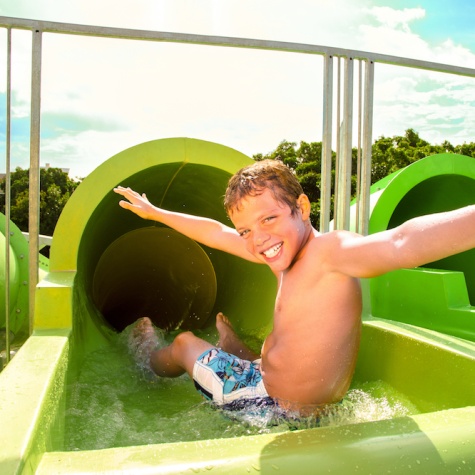 Medium-Sized Water Slides
5 slides with a minimum height of 1.10 m / 3 feet 7 inches and a maximum height of 1.40 m / 4 feet and 7 inches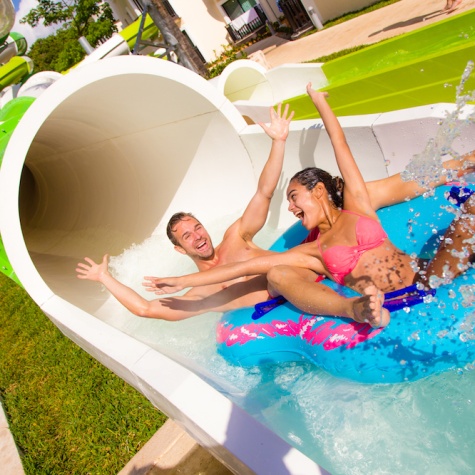 Big Slides
7 slides with a minimum height of 1.40 m / 4 feet 7 inches and a maximum weight of 130 kilos / 287 lbs
FREQUENTLY ASKED QUESTIONS
WHAT ARE THE HEIGHT REQUIREMENTS FOR EACH AREA?
 For your safety, use of the water slides is based on height, no matter what your age. The medium-sized slides for kids require a minimum height of 1.10 meters (3 feet 7 inches), and the larger water slides for teens and adults require a minimum height of 1.40 meters (4 feet 7 inches). The littlest guests will find a world of fun in the kids' Aqua Park with mini slides and so much more, and make sure to always have an adult to supervise.
IS THE AQUA PARK PART OF THE ALL INCLUSIVE PLAN?
Yes! All guests have access to the Aqua Park at no extra cost.
AT WHAT TIME DOES THE AQUA PARK OPEN?
 The little kids' Aqua Park area is open daily from 9:00 am to 6:00 pm. The water slide area is open daily from 10:00 am to 5:00 pm.
DID YOU CUT DOWN ANY JUNGLE OR MANGROVE TO BUILD THE NEW AQUA PARK AREA?
The construction of the new Aqua Park didn't affect any of the jungle or mangrove areas of the resort. The new water slide area was built on a completely clear area, and the few palm trees that originally stood there were moved to other parts of the property. Sandos Caracol Eco Resort is committed to environmental preservation and minimizing our carbon footprint. We always strive to offer sustainable vacations to our guests!
ARE BATHING SUITS REQUIRED?
 In order to enjoy the aqua fun, the use of a swimsuit is required, regardless of style (such as long sleeves). Being barefoot is also required because shoes (even water shoes) can damage the slides or hurt someone.
WHAT ARE THE SECURITY MEASURES AT THE AQUA PARK?
 For everyone's safety, we have certified lifeguards as well as qualified staff trained in first aid.
CAN I ENTER THE WATER WITH MY CAMERA/SMARTPHONE/ACCESSORIES?
 Guests are not allowed to enter the water or slides with cameras, mobile phones, jewelry or accessories because they could get lost or hurt somebody. If you want to take pictures or videos, don't worry; there is a spot by the pools where you can do so.
CAN I ENTER THE AQUA PARK WITH ALCOHOLIC DRINKS FROM OTHER PARTS OF THE RESORT?
Since it's a family area focused on children, we like to keep the Aqua Park as a smoke-free and alcohol-free area.
UNDER WHAT WEATHER CONDITIONS DOES THE AQUA PARK CLOSE?
For the safety of all our guests, the Aqua Park closes when there is a thunderstorm (even if there is no water) and during heavy rains.