WHAT TYPE OF ACCOMMODATION DO WE HAVE AVAILABLE?
Enjoy your next B&B, half board or all inclusive holiday at Sandos Atlantic Gardens in Playa Blanca, Lanzarote.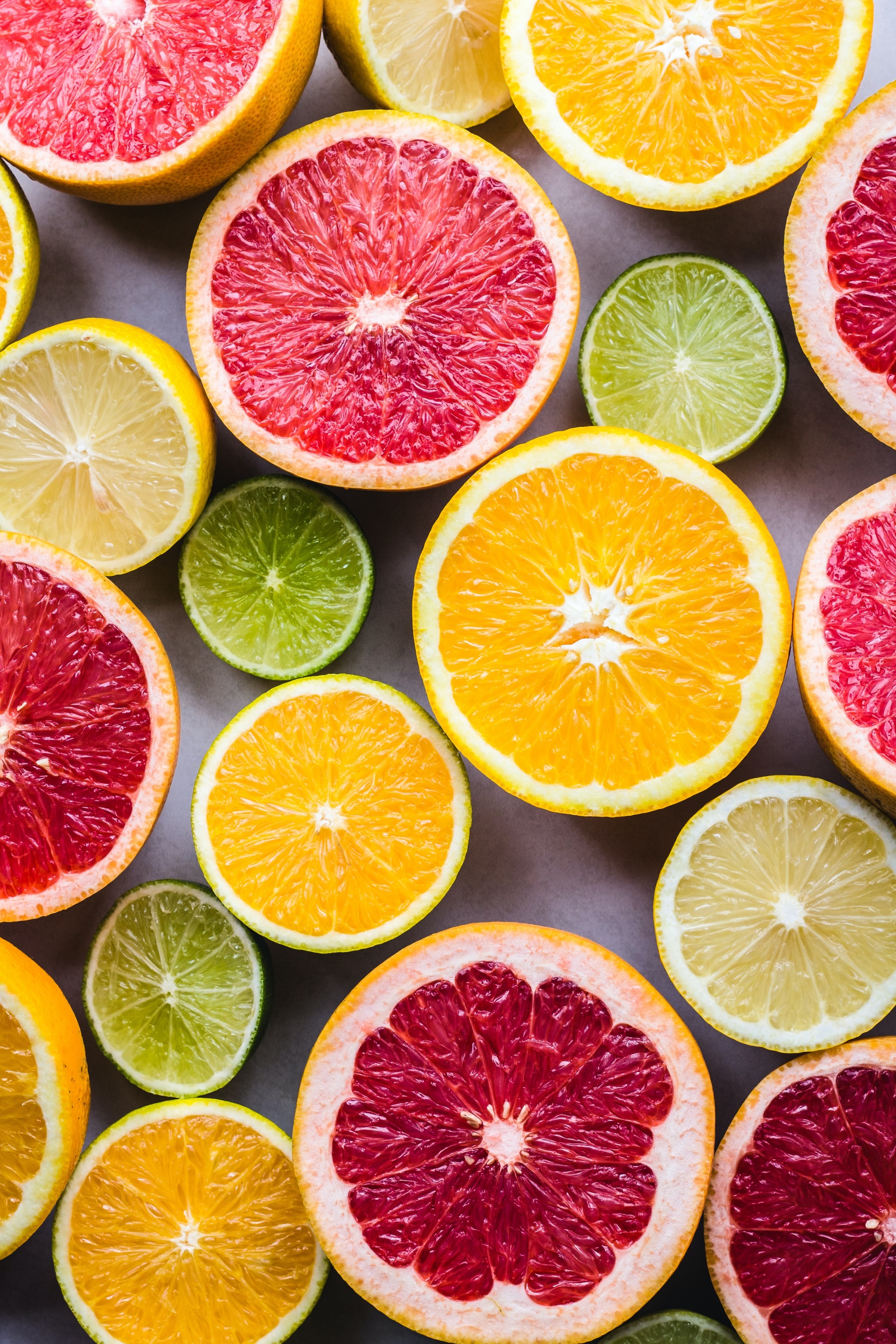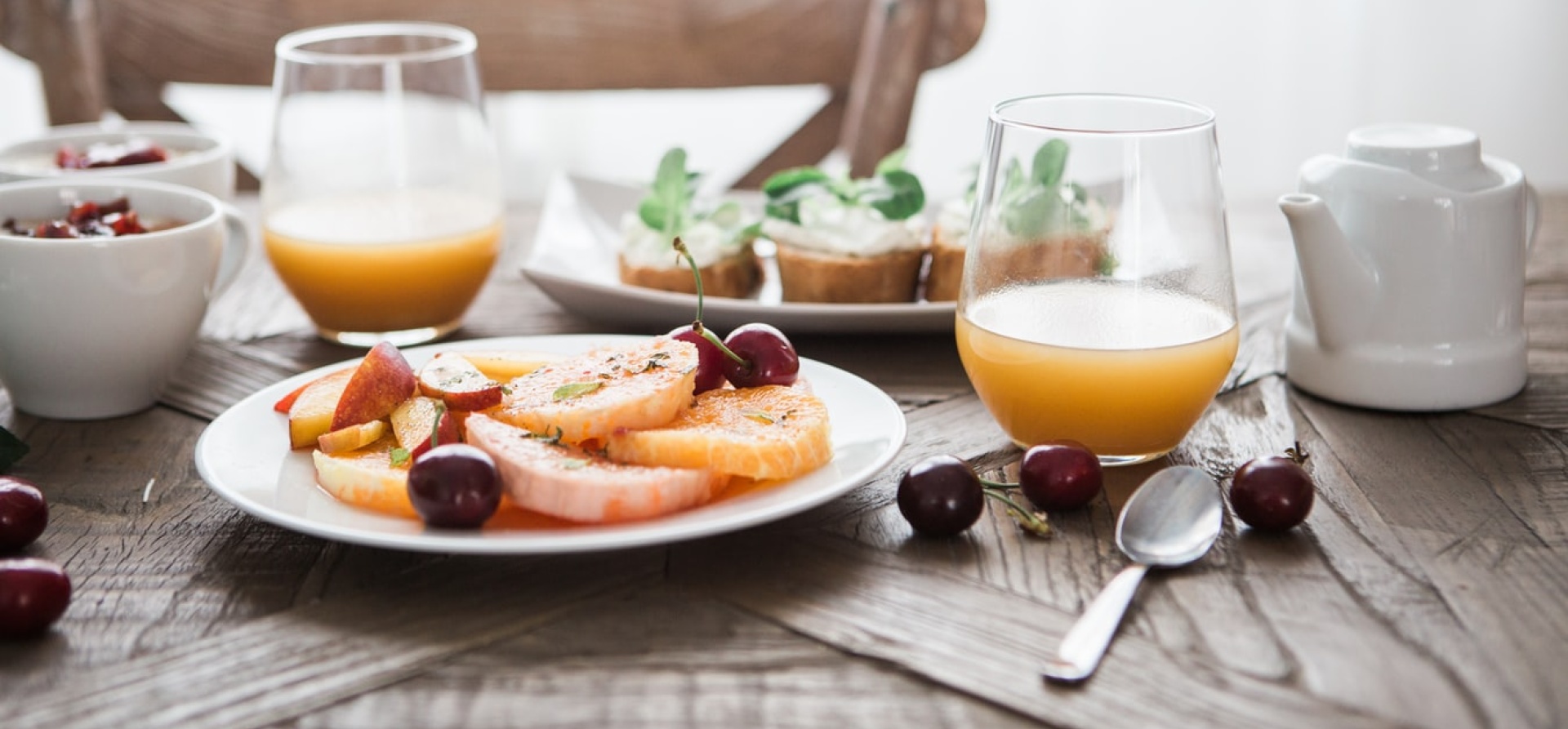 BED&BREAKFAST
Enjoy your holidays in Lanzarote, and discover everything the island has for you. Rest peacefully in Sandos Atlantic with our Bed and Breakfast option, while the rest of the day, you enjoy all the activities that the resort includes.

Bed and breakfast includes breakfast at the buffet restaurant.
Daily activities and night shows.
Image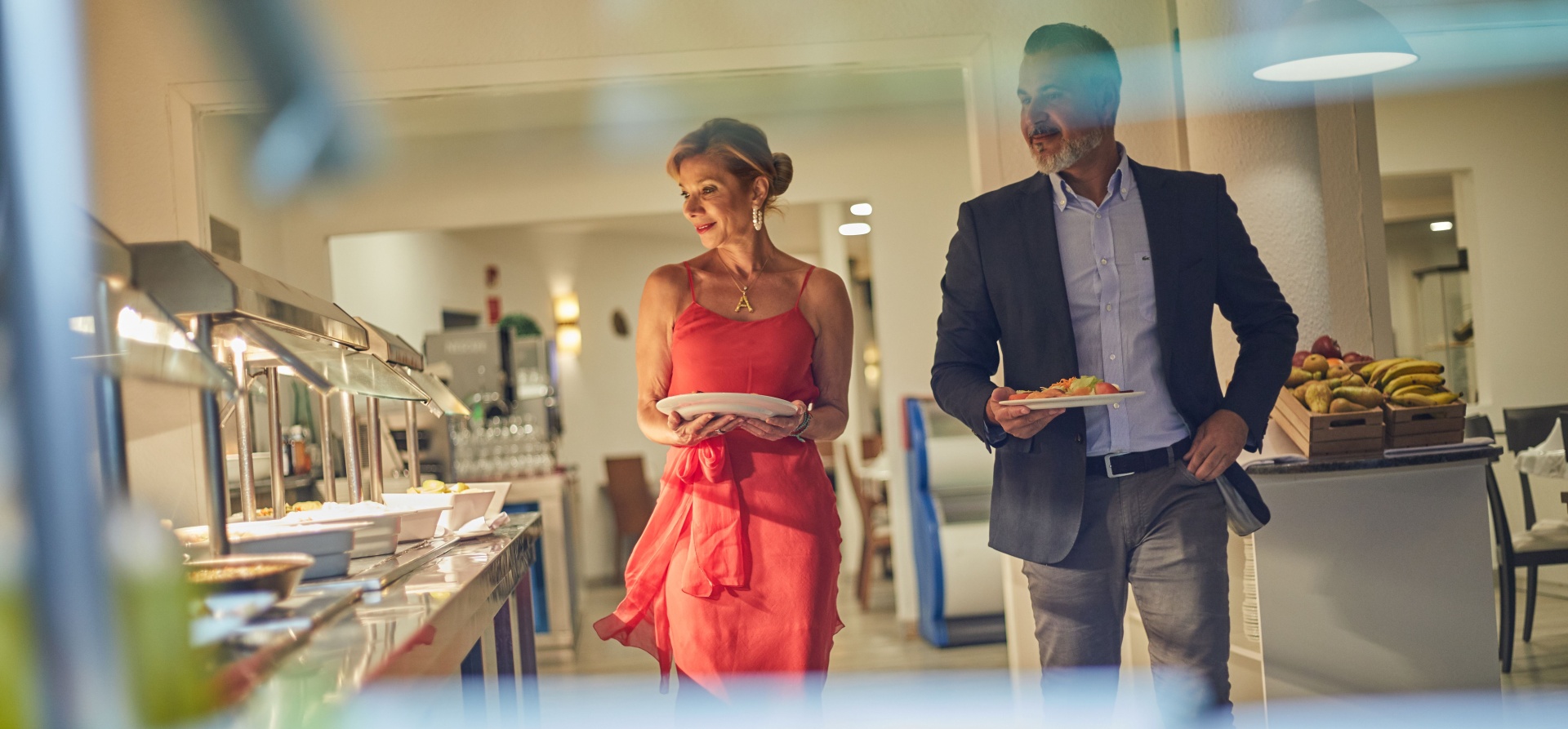 HALF BOARD
Enjoy a wonderful holiday combining a half-board stay with breakfast and dinner and discover the island during the day.
Half board includes breakfast and dinner with drinks included in bars and in the buffet restaurant: beer, a selection of wine, water, and soft drinks.
Dinner can be changed for lunch by the previous request at reception and subject to availability.
Other drinks have an extra cost in the bars; check the price list.
Snack service: between main meals, check the price list.
Daily activities and night shows.
Image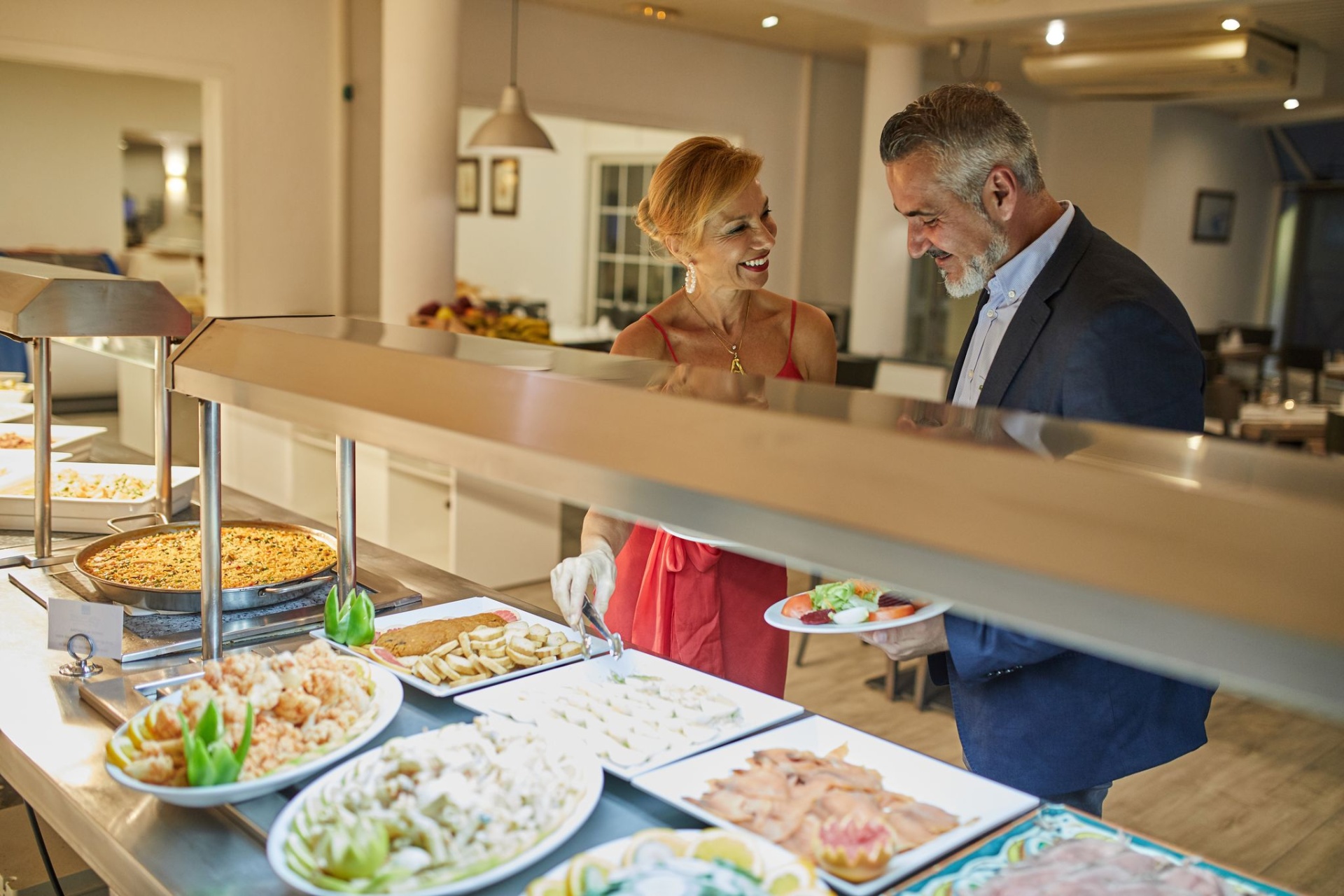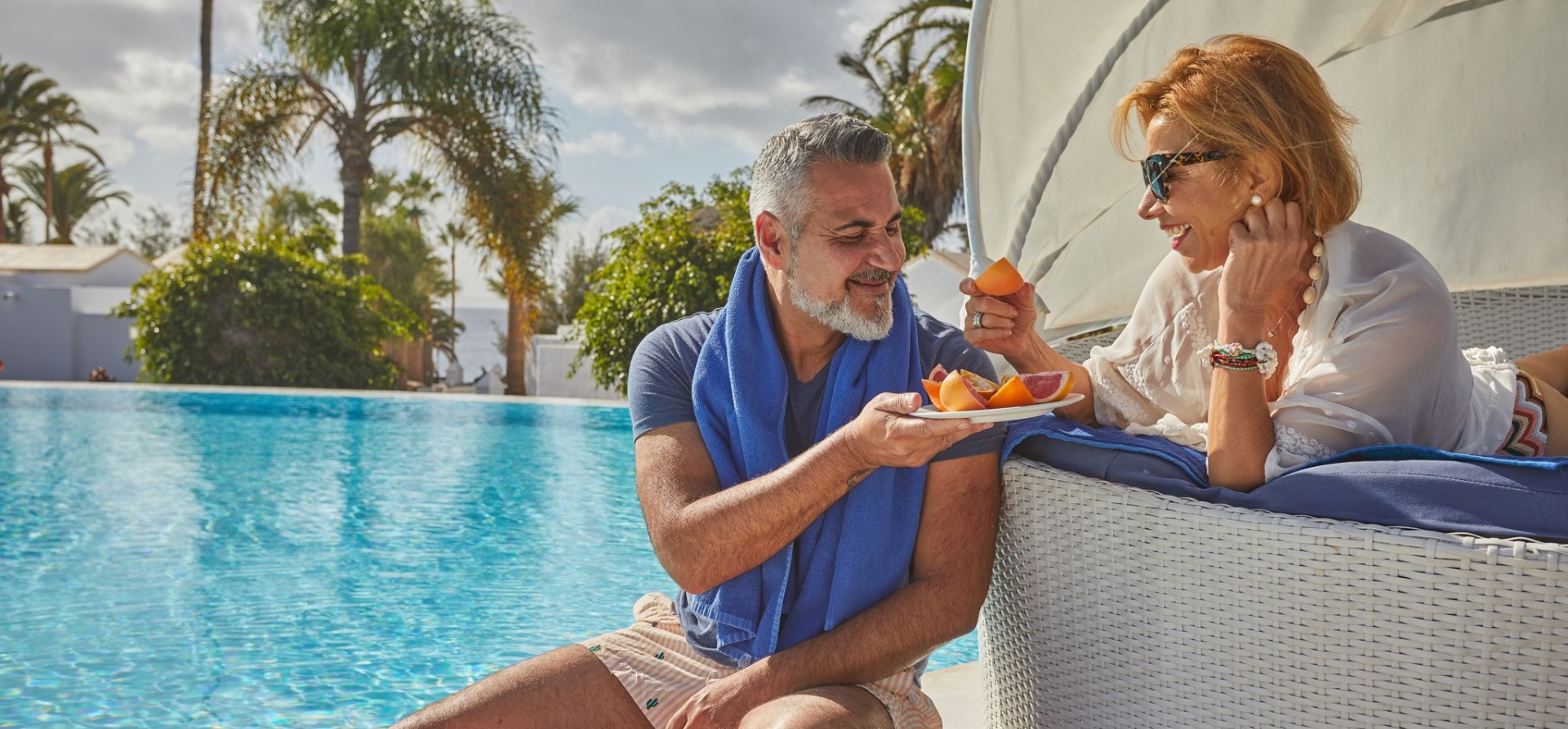 ALL INCLUSIVE
The all-inclusive includes breakfast, lunch, dinner, snacks, and drinks.
Breakfast buffet from 8:00 to 10:30 a.m.*
Lunch buffet from 1:00 to 2:45 p.m.*
Dinner buffet from 6:45 to 8:45 p.m.* Recommended dress: Smart casual. Men must wear pants no higher than knee-length. Sports pants, tank tops, swimsuits, and bare feet are not permitted.
Included drinks: 
Local alcoholic drinks and non-alcoholic drinks
Select cocktails from the menu.
Served at bars from 11:00 a.m. to 11:00 p.m **
Snack service:
Hours: From 11:00 a.m. to 12:00 p.m., and from 4:00 p.m. to 5:45 p.m., with pastries, juices, cold cuts, salads, burgers, breakfast sausage, sandwiches, hot and cold drinks, coffee, tea, etc.
Dessert and sandwich service from 4:00 p.m. to 5:45 p.m.
Sandwiches from 10:30 p.m. to 11:30 p.m.
*Hours may vary depending on the season.
**After 11:00 p.m., à la carte prices apply.
Wellness treatments: All wellness treatments have an extra cost. Please don't hesitate to enquire about our prices by calling us at 928 517 555.
Image