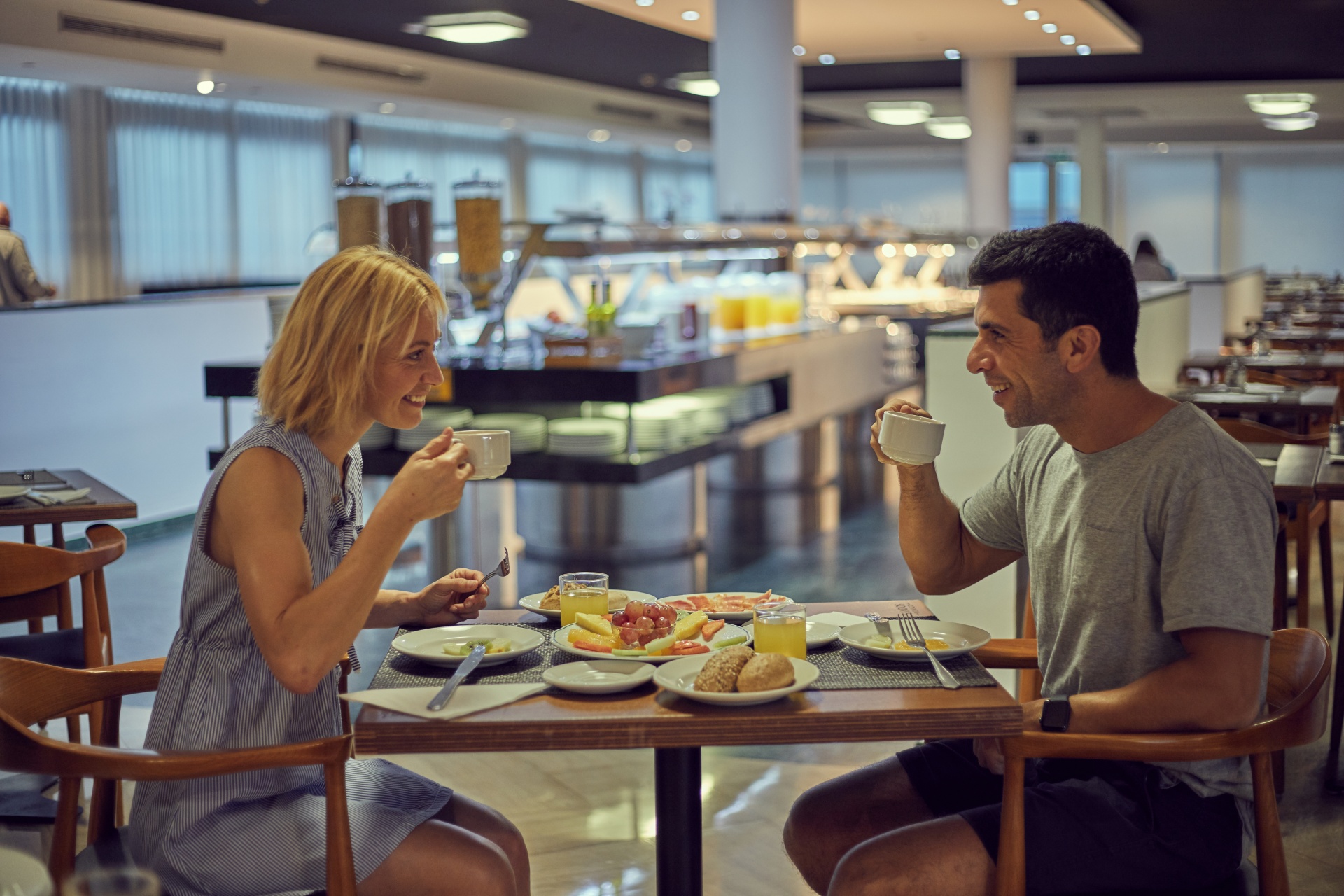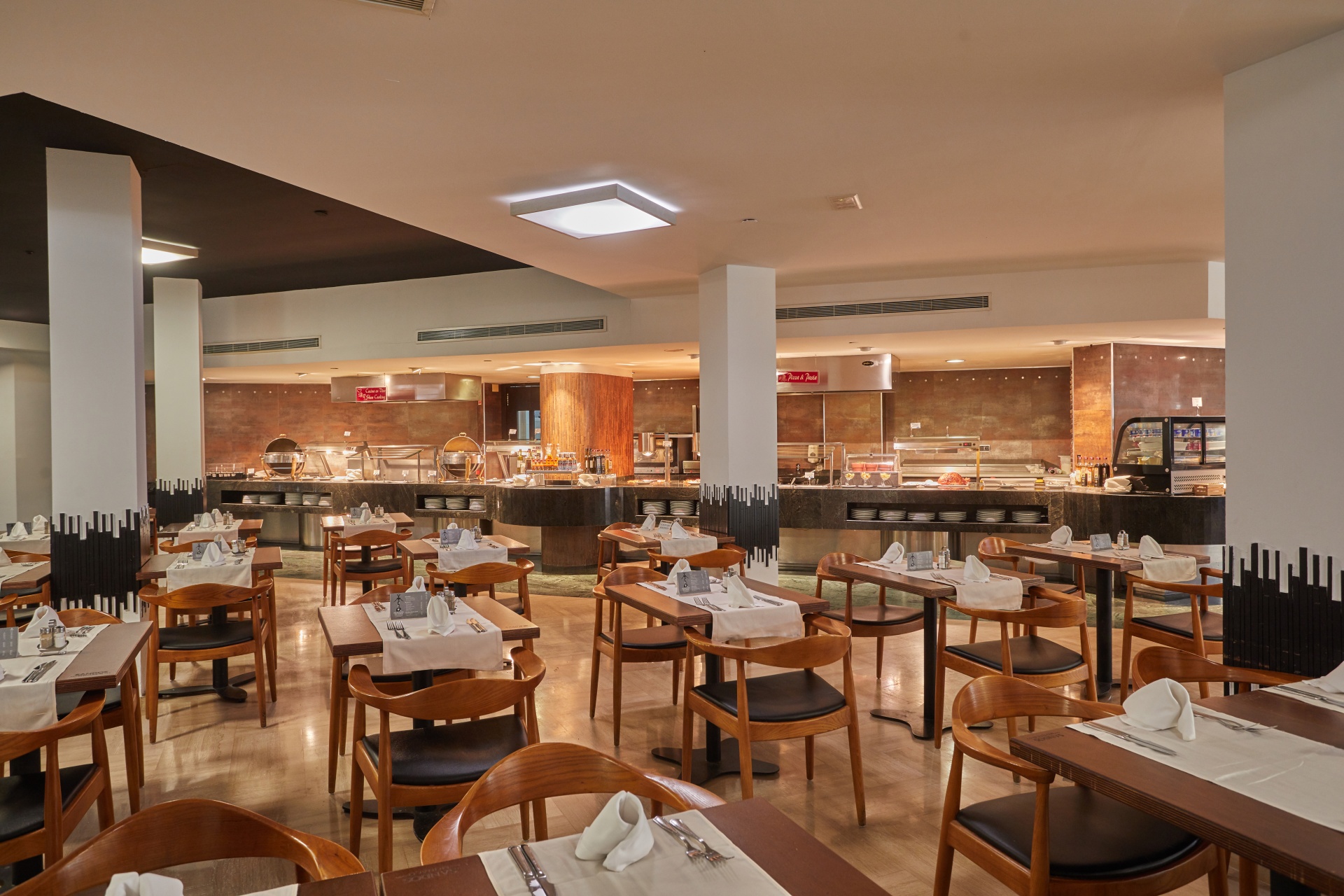 LEARN MORE ABOUT OUR BOARD BASIS OPTIONS
HOTEL SERVICES
What type of accommodation do we have available?
Bed and breakfast, half board and all-inclusive. 
BED AND BREAKFAST
The bed and breakfast include the breakfast at the buffet restaurant. 
HALF BOARD
Half board includes breakfast and dinner. Dinner can be changed for lunch by previous request at reception and subject to availability. 
Breakfast buffet from 08:00 to 10:30 a.m. *
Dinner buffet from 07:15 p.m. to 9:30 p.m.
Buffet restaurant
Lunch buffet from 01:00 p.m. to 03:00 p.m. Extra cost.  Wine menu has an extra cost.
Khas Mahal restaurant
A la carte Indian dinner from 07:10 p.m. to 09:30 p.m. 20€ per person with a selection of drinks. Wine menu has an extra cost. Reservation at reception is required at least 24h in advanced.
Snack services
Price list in the menu.
Bars
National and international drinks and cocktails. *Price list in the menu.
ALL INCLUSIVE
Buffet breakfast, lunch and dinner:
Buffet breakfast from 8:00 a.m. to 10:30 a.m.*
Buffet lunch from 1:00 p.m. to 3:00 p.m.*
Buffet dinner from 07:15 p.m. to 9:30 p.m. 
Included drinks: Non-alcoholic and local alcoholic drinks from 10:00 a.m. to 12:00 p.m.*
Snack services: Between the main meals.
Ice cream service: Summer season.
Khas Mahal Restaurant: To try the special menu, you must make a reservation at least 24 hours in advance at reception. One dinner included per person per stay, with stays of five nights or more. Located at Sandos Benidorm Suites.
All inclusive Select: Upgrade your stay with our Select all inclusive. 
OTHER SERVICES
WIFI
Gym
Spa center, extra cost.
Entertainment and sports activities:
Aquagym, waterpolo, ping pong, darts, archery, dance lessons, petanca, shuffle board, sjöelen. Check out the entertainment during your stay at reception.
Nightime shows, music and thematic nights.