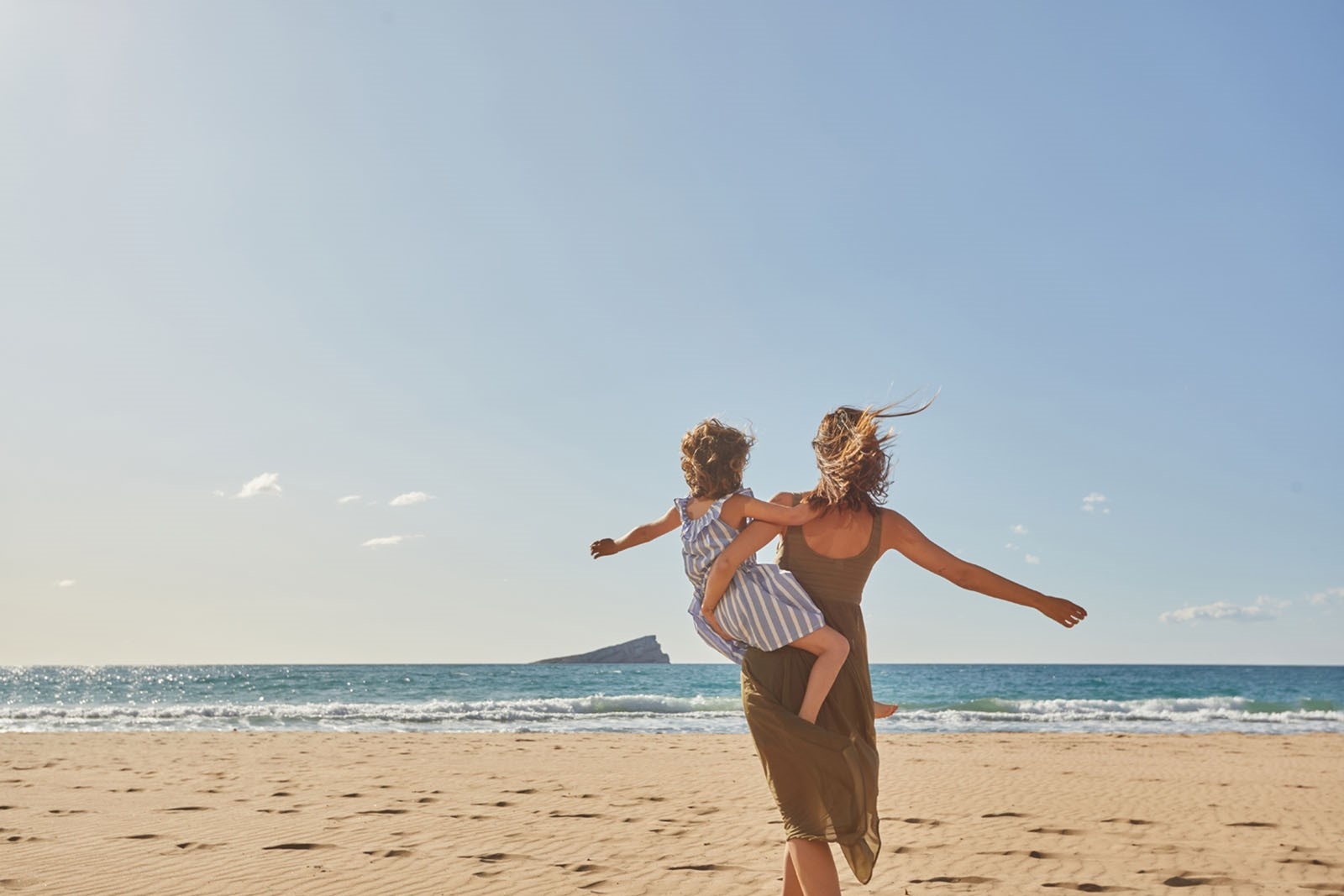 VALENCIAN TOURIST BONUS
UP TO 70% OFF!
YOUR WEEKEND GETAWAY IS WAITING FOR YOU!
TRAVEL VOUCHER FOR VALENCIAN COMMUNITY RESIDENTS
Find out how you can apply for Sandos Benidorm Suites
If you are a resident in the Valencian Community, you can request your "TRAVEL VOUCHER" with which the Valencian Community Tourism will reward you with 70% off of the reservation, up to a maximum of € 600 as long as it is within the Valencian Community.
Sandos Benidorm Suites is part of the program, don't miss it!
WHO CAN APPLY FOR THE TRAVEL VOUCHER?
Valid only for accredited residents of the Valencian Community.
You must be enrolled in the CV travel voucher program. It is necessary to include the travel voucher number in the booking notes to get this bonus.
People of legal age.
TRAVEL VOUCHER CONDITIONS
70% of the reservation value will be subsidized up to a maximum of € 600, always within the territory of the Valencian Community. 
The subsidy is valid for stays of at least 2 nights in Bed and Breakfast, health, wellness, and parking services.
This 70% discount is not yet applied on your reservation. The hotel will validate the Travel voucher number to be able to apply the 70% discount. 
All the contracted services that are not subsidized will be paid 100% by the client.
Cancellation or change costs of contracted services are not eligible.
HOW TO APPLY FOR THE VOUCHER AND GET YOUR CODE?
You can enroll in the program through the following link: www.gva.es/es/inicio/procedimientos?id_proc=21266
Once you have requested your voucher, you will receive a code that you must specify when making your reservation with Sandos Benidorm Suites.
When you make your reservation, select, in the Discount section, the Valencian Community Voucher option, and when completing the reservation, add the code in the comments box. If you wish, you can also send the voucher receipt by email to

[email protected]

 
Do not forget to send us your
registration certificate to 

[email protected]
Image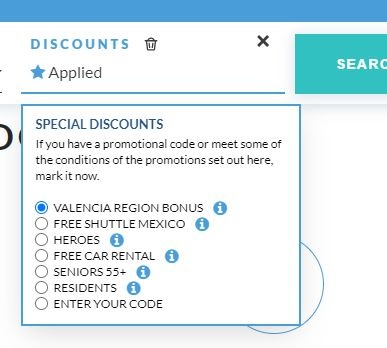 If you have any questions about the process, you can call the hotel directly (+34 96 585 52 00), and we will help you register
WHEN CAN I SPEND THE BONUS?
Once you have requested your voucher, you will receive a code that you must specify when making your reservation with Sandos Benidorm Suites.
Although you can travel on the date you want, you must make the reservation within 6 days of obtaining the code.
Three periods have been proposed to be able to travel, and the following registration deadlines have been established for each of them: 
First period: It begins on October 20th, 2020, and ends on December 31st, 2020. The registration period will begin at 12:00 p.m. on October 20th, 2020, and will end at 11:59 p.m. on December 20th, 2020.
Second period: It begins on January 1st, 2021, and ends on June 15th, 2021. The registration period will begin at 12:00 p.m. on January 1st, 2021, and will end at 11:59 p.m. on June 11th, 2021.
Third Period: It begins on October 13th, 2021, and ends on December 31st, 2021. The registration period will begin at 12:00 p.m. on October 13th and will end on December 20th, 2021.
Initially, the voucher will be valid for stays until December 20th, 2020 but will be extended later according to the periods specified by the Generalitat Valenciana