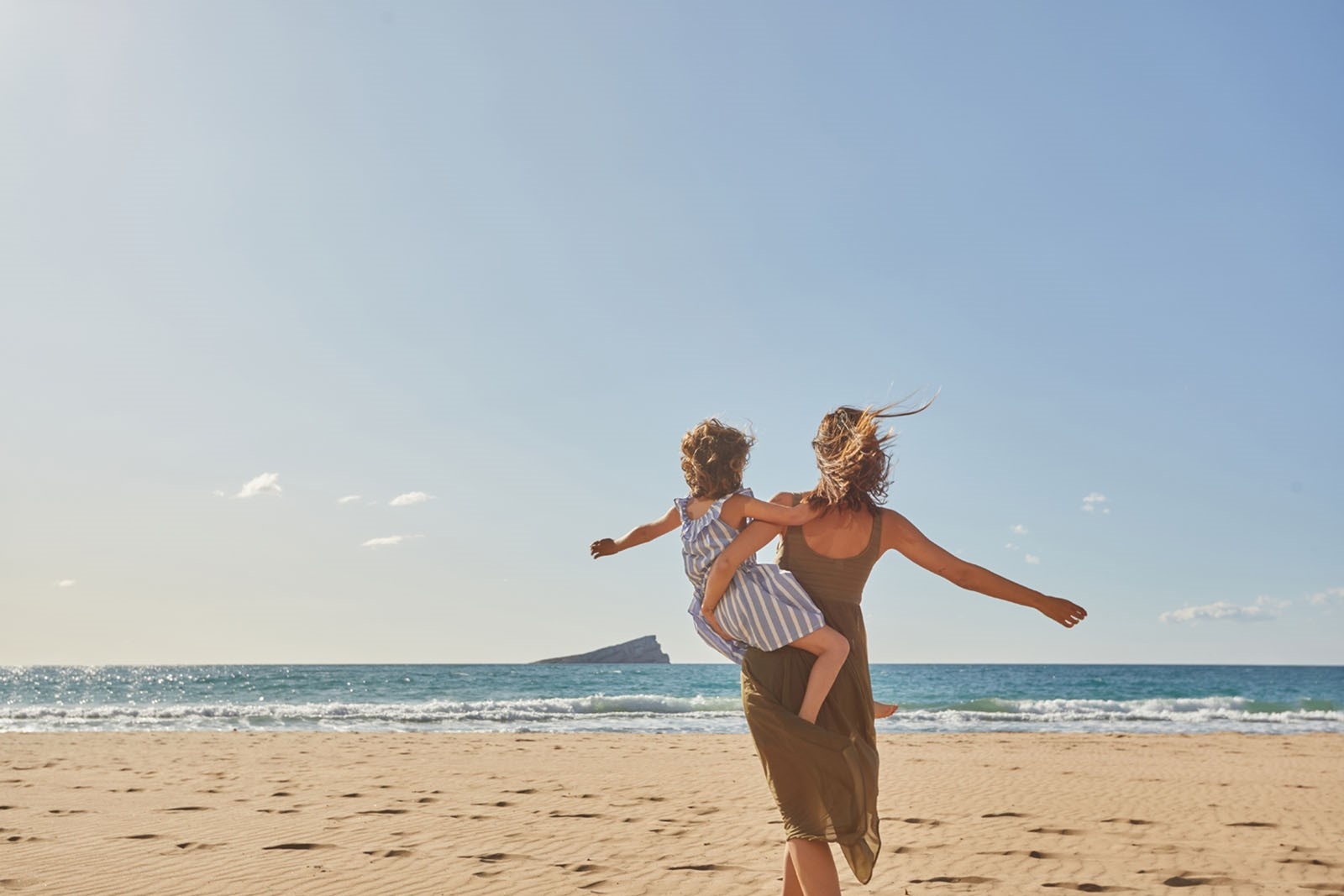 VALENCIAN TOURIST BONUS
TRAVEL WITH UP TO 60% OFF!
TRAVEL VOUCHER FOR VALENCIAN COMMUNITY RESIDENTS
YOUR GETAWAY WITH SANDOS BENIDORM SUITES IS WAITING FOR YOU!
If you are a resident in the Valencian Community, you can request your Travel Voucher with which the Valencian Community Tourism will reward you with 60% off of the reservation, up to a maximum of 600€ as long as it is within the Valencian Community.
Contact our Call Center to get this bonus (see details at the bottom of the page).
WHO CAN APPLY FOR THE TRAVEL VOUCHER?
Valid only for accredited residents of the Valencian Community.
You must be enrolled in the CV travel voucher program. It is necessary to include the travel voucher number in the booking notes to get this bonus.
People of legal age.
TRAVEL VOUCHER CONDITIONS
60% of the reservation value will be subsidized up to a maximum of 600€ for stays of at least 2 nights, always within the territory of the Valencian Community. 

The subsidy is valid for stays of at least 2 nights in bed and breakfast or half board, health and wellness services.

This discount is not yet applied on your reservation. Sandos Benidorm Suites will validate the Travel voucher number to be able to apply the % discount. 

All the contracted services that are not subsidized will be paid 100% by the client.

Cancellation or change costs of contracted services are not eligible.

You can only enjoy one CV Travel Bonus in the entire year 2023. You cannot obtain another one if you have already used one.
HOW TO APPLY FOR THE VOUCHER AND GET YOUR CODE?
You can enroll in the program through the following link: https://bonoviajecv23.gva.es/
Once you have requested your voucher, you will receive a code that you must specify when making your reservation with Sandos Benidorm Suites.
IMPORTANT: To benefit from the Tourist Voucher, the reservation must be made through our Call Center. You can send them an email to 

[email protected]

 or by calling directly to the telephone number indicated at the bottom of the page.
Do not forget to send us your
registration certificate to 

[email protected]
If you have any questions about the process, you can call the hotel directly ((+34) 965 865 353), and we will help you register
WHEN CAN I SPEND THE BONUS?
After processing the application and when Turisme CV verifies that you meet the requirements, you will receive an email with your voucher, a code that you must redeem when making the reservation at Sandos Benidorm Suites.
Although you can travel on the date you want, the reservation must be made within 10 days of obtaining the code.
You can spend the voucher on a reservation to travel in one of the following periods, the one in which you received the code:
Between January 16th and May 31th, 2023.

Between September 18th and December 22th, 2023.
If you need more information about the tourist voucher, you can consult the following link: https://www.turismecv.com/2022/11/29/como-funciona-el-bono-viaje-cv-202…