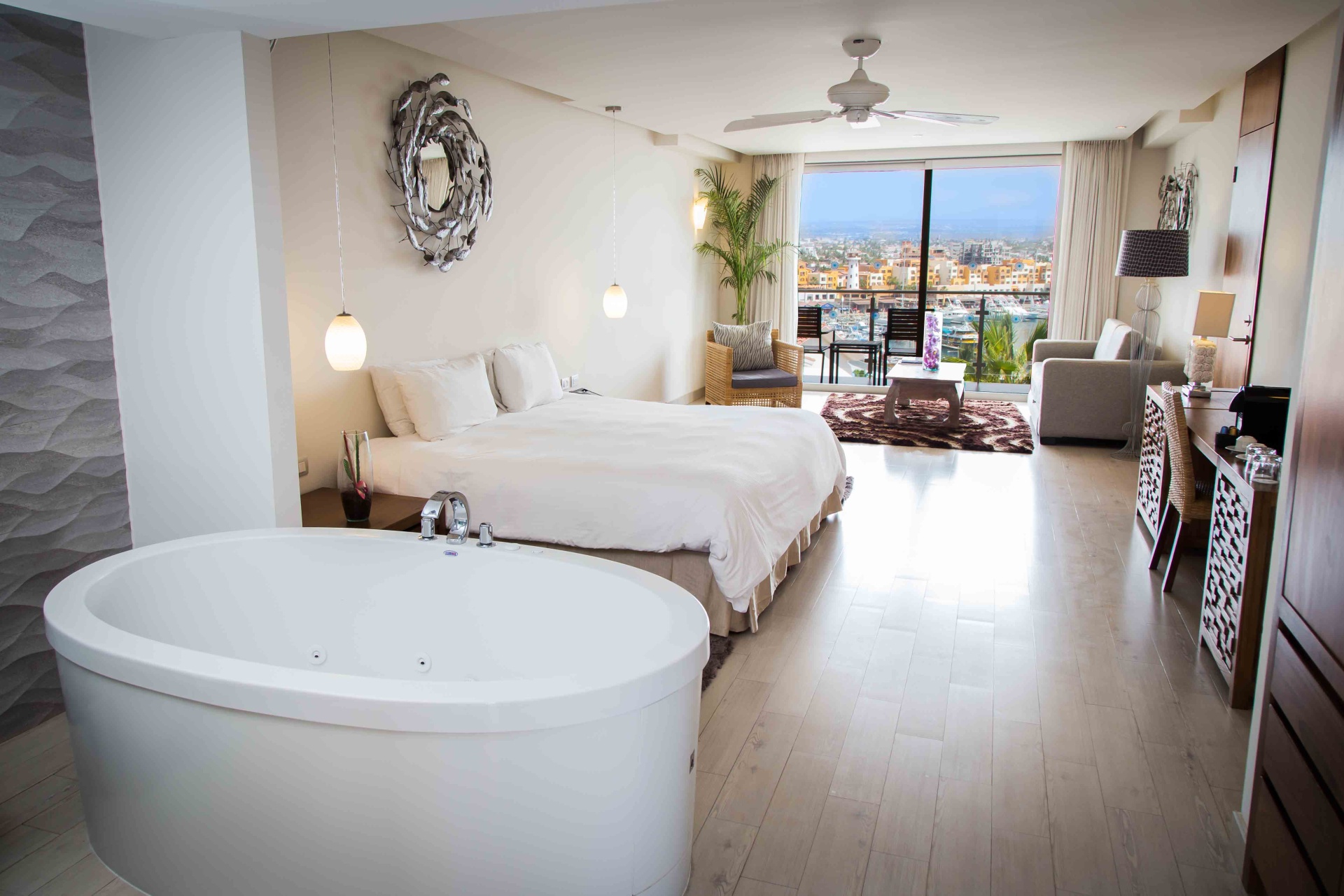 FINISTERRA SUITES SECTION
FINISTERRA SUITES SECTION
These modern suites are located in the original historic section of Sandos Finisterra resort, boasting clifftop views over the bay and the marina, or partial ocean views. Each has a spacious living area and access to the VIP pool area, and king rooms feature an in-room jacuzzi tub.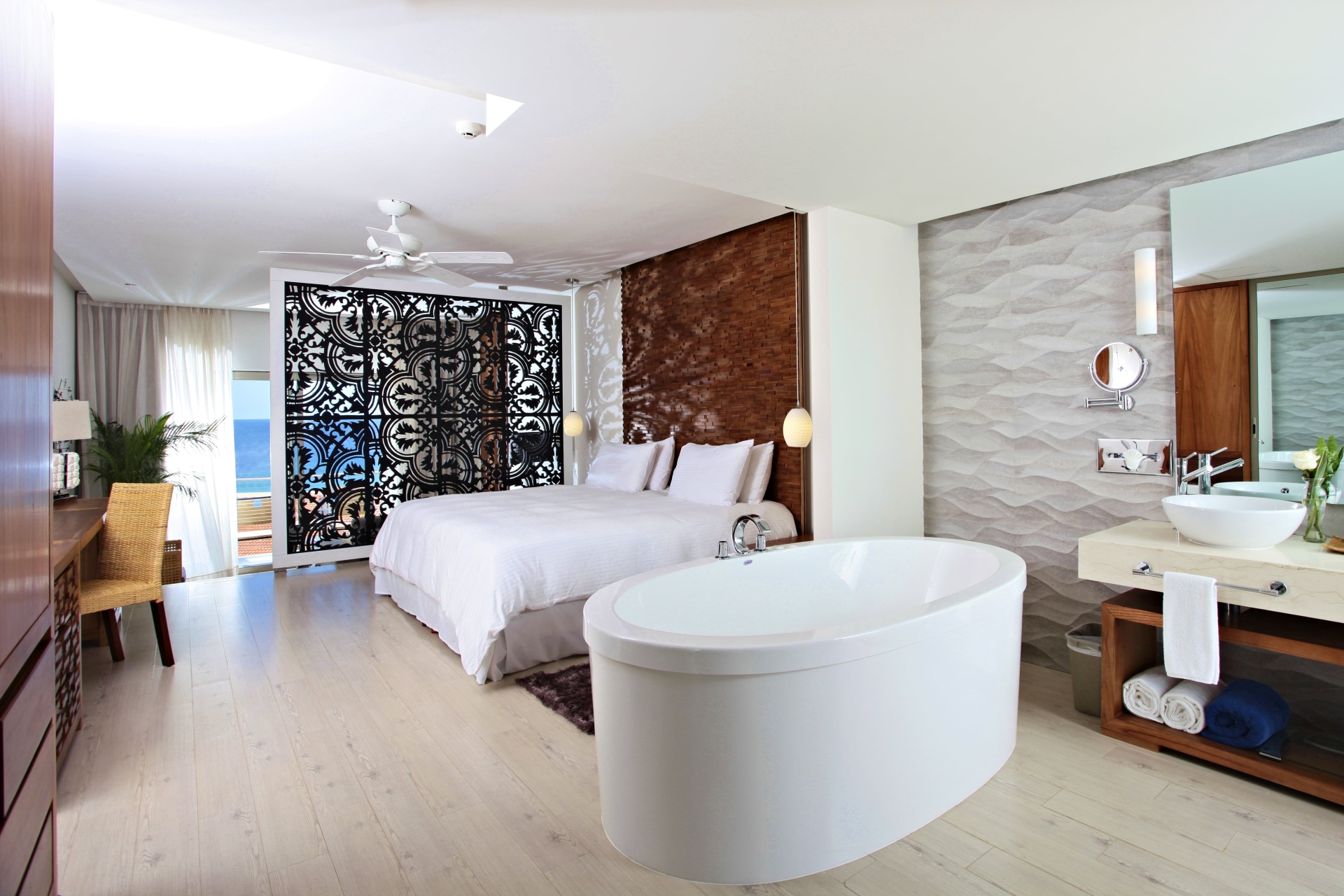 The Best Of The Best
FINISTERRA JR. SUITE
With 478 square foot of living space the Finisterra Junior Suite comfortably sleeps 2 adults and 3 children. The suite also includes an in-room jacuzzi along with a furnished balcony with astonishing views of Cabo San Lucas along. Guests will also enjoy free Wi-Fi and much more.
More details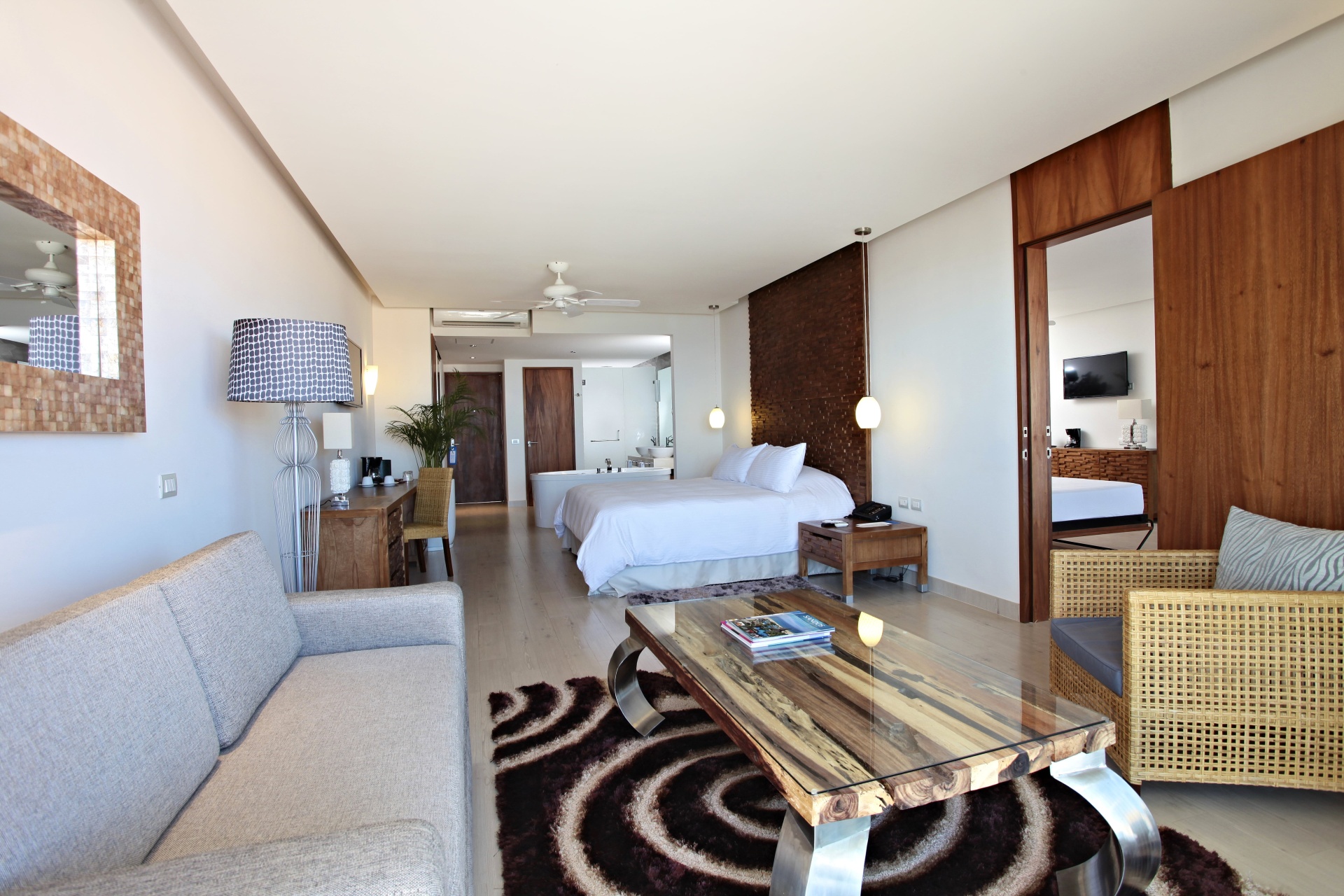 Contemporary style and VIP amenities
FINISTERRA ONE BEDROOM SUITE
The Finisterra One Bedroom Suite has 924 FT² of living space and sleeps 7 people. The suite includes 1 king-size bed, 2 Murphy beds, and 1 sofa bed. Guests will enjoy VIP pool access along will all the perks you'd expect from an all-inclusive suite in Cabo San Lucas.
More details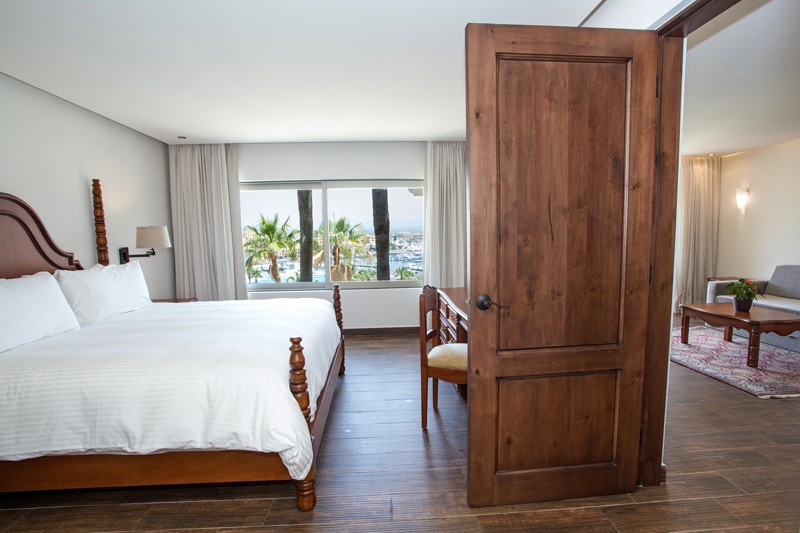 UPGRADED STAY
CASITA SUITE
Understated Mexican elegance with a separate living room and upgraded amenities
More details
DISCOVER ALL OUR ACCOMMODATIONS
SEE
OTHER ROOMS