Open everyday 10 am - 8 pm
Kids staying at Sandos Playacar Beach Resort will discover a world of fun throughout their Riviera Maya vacation! From boogie boarding on the beach to miniature golf with the family, this All-Inclusive resort is overflowing with games and excitement. Here at the resort, we also offer a special space created just for children – our Kids Club!
The Kids Club at Sandos Playacar offers a whole day of supervised activities for ages 4 – 10 years old; your little ones can play with water balloons, do some arts and crafts, build sandcastles, participate in classic children's games, and so much more.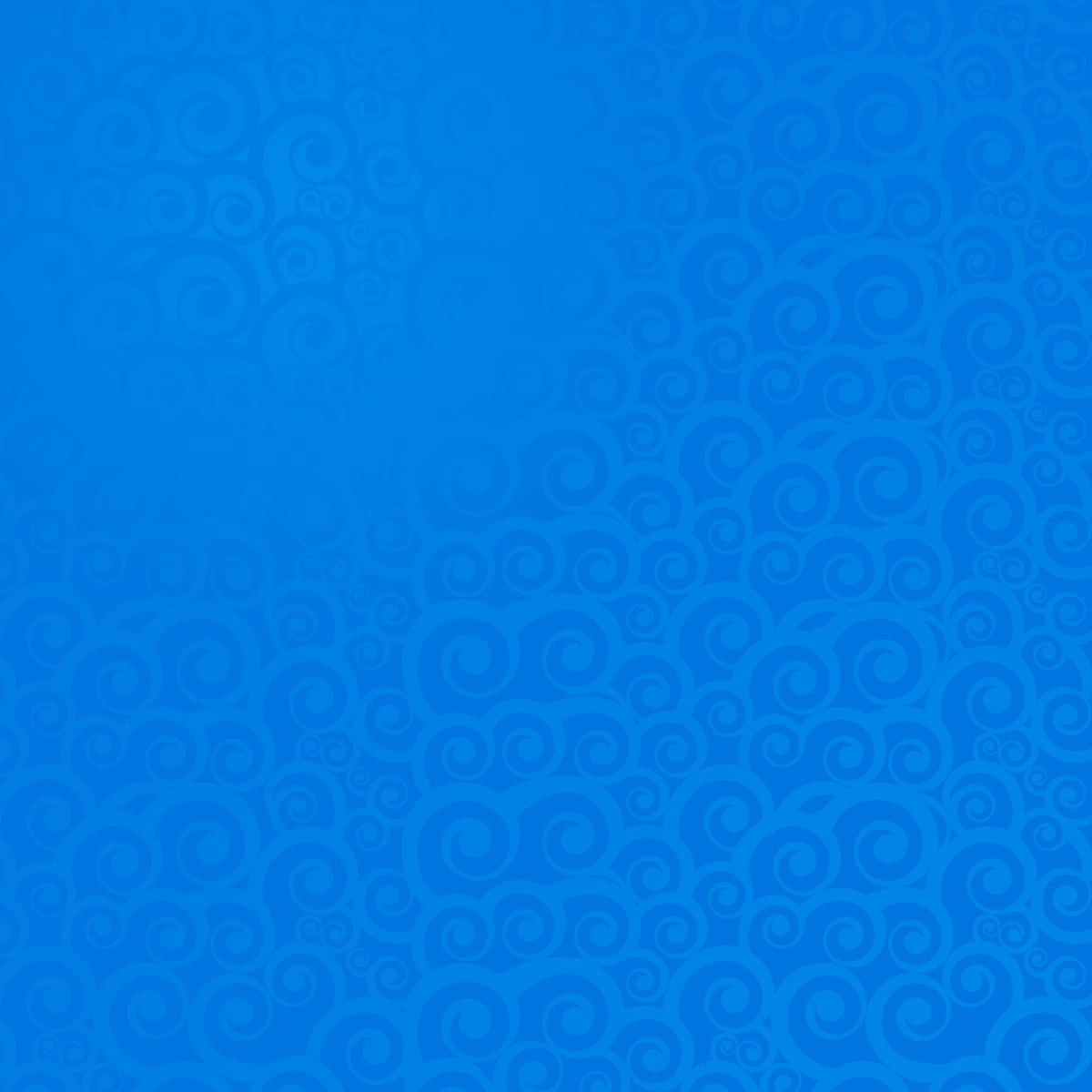 The Kids Club Features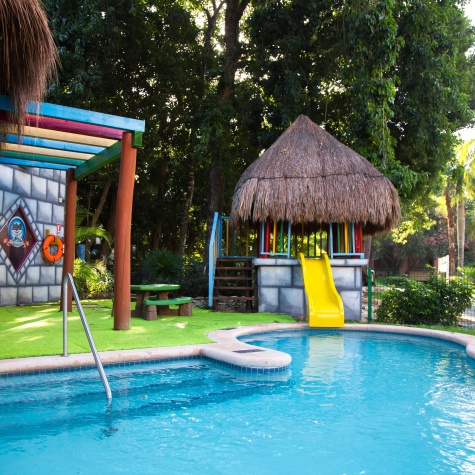 Kids Club Pool
A safe and funny place to refresh.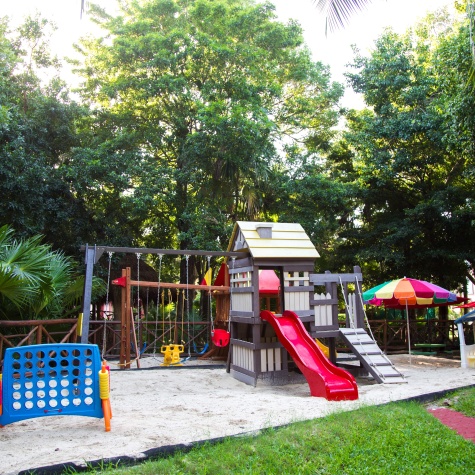 Playground
Child friendly facilities.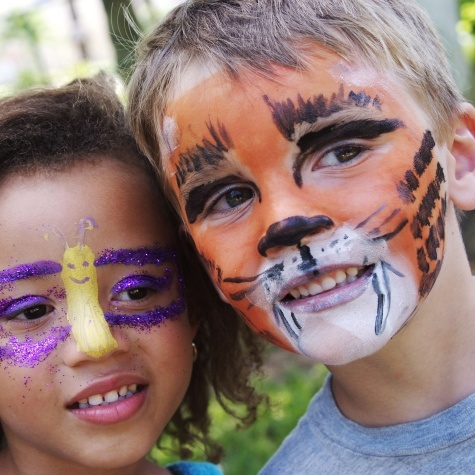 Fun Activities
Full-day kids activity program with our entertainment team.
FREQUENTLY ASKED QUESTIONS ABOUT THE KIDS CLUB
DO YOU HAVE A KIDS CLUB AT THE HOTEL?
Yes.
DO YOU ACCEPT CHILDREN OF ALL AGES?
Our Kids Club is a space designed especially for little ones, and is available for children from 4 to 10 years old.
MY SON IS YOUNGER. DOES THAT MEAN HE CANNOT ENTER?
Children 2 and 3 years old can access the facilities only from 10:00 am to 1:00 pm and from 3:00 pm to 6:00 pm, always with a parent or guardian.
ARE THERE ANY RESTRICTIONS ON THE SCHEDULE TO REGISTER CHILDREN AT THE KIDS CLUB?
Yes, kids can be registered from 10:00 am to 11:00 am, while kids are admitted from 10:00 am to 10:00 pm as long as they are already registered.
ARE THERE ANY ADMISSION RESTRICTIONS AT THE KIDS CLUB?
Yes, for your kids' safety, small children with fever, diarrhea, vomit or an infectious disease are not admitted; children with special needs or a disability must be accompanied by a parent or guardian at all times.
MAXIMUM TIME PER CHILD IN THE KIDS CLUB?
The maximum time spent in the Kids Club is 4 hours a day. A charge will be made for the babysitting service if you show up to pick up your child after the established time.
MY SON HAS SOME ALLERGIES. WHAT SHOULD I DO?
Parents have the responsibility to inform the Kids Club staff about any child allergies, if they have a disease of any kind, or if they are taking any medication that may alter their behavior.
CAN YOU PROVIDE MEDICATION TO MY CHILD WHEN I AM NOT AROUND?
The Kids Club staff is not authorized to provide any medication.
CAN MY CHILD EAT DURING THEIR STAY AT THE KIDS CLUB?
If the child wants to stay for lunch, the parent or guardian must inform and reserve during their registration before 11:00 am.
DO CHILDREN STAY INSIDE ALL THE TIME AT THE KIDS CLUB?
No, there are outdoor activities in the Kids Club program, so we ask the parents or guardians to apply sunscreen before leaving them. The Kids Club staff is not authorized to apply creams or sunscreen.
WILL MY CHILD ALWAYS BE IN THE KIDS CLUB FACILITIES?
No, some activities are done outside of the Kids Club area, but they all take place within the hotel property. If you don't want your child to leave the Kids Club facilities, you must specify on their sign-up form.
WHAT HAPPENS IF A CHILD MISBEHAVES?
In the event that any child exhibits misconduct, violence, or any behavior perceived as a risk to another child or to the Kids Club staff, the hotel interrupts the child's visit to the Kids Club and notifies the parents immediately; the Kids Club also reserves the right to refuse admission.