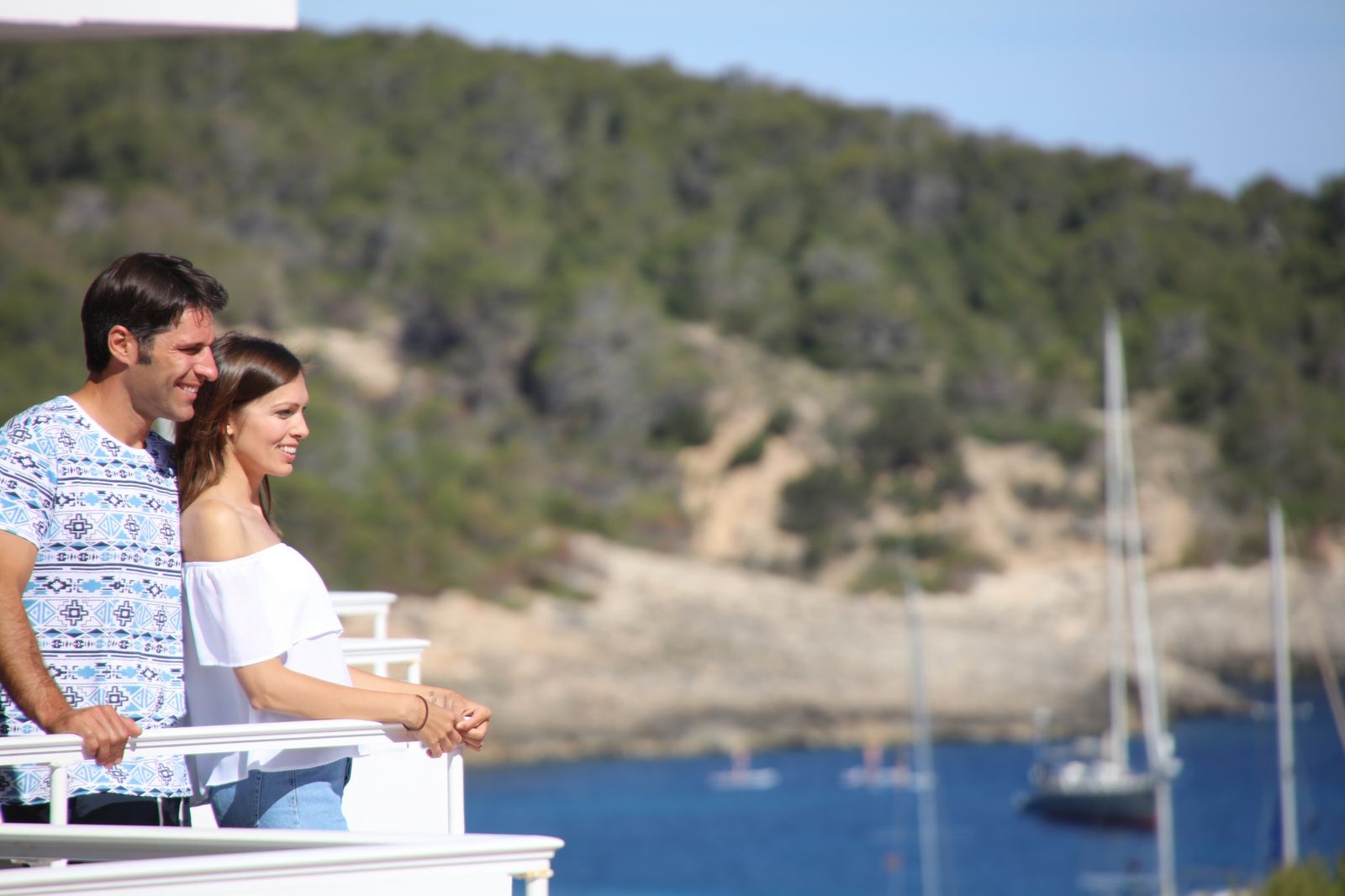 Choose from 5 accommodation options types many of which offer astonishing views of the Mediterranean Sea. The recently refurbished suites have excellent facilities, modern décor, outdoor pool, and all the choice amenities you`d expect from a 4-star hotel in Portinatx, Ibiza.  If you've decided that you need a holiday and you're looking for a little sun, sea, fun, and relaxation, then our hotel is the place for you.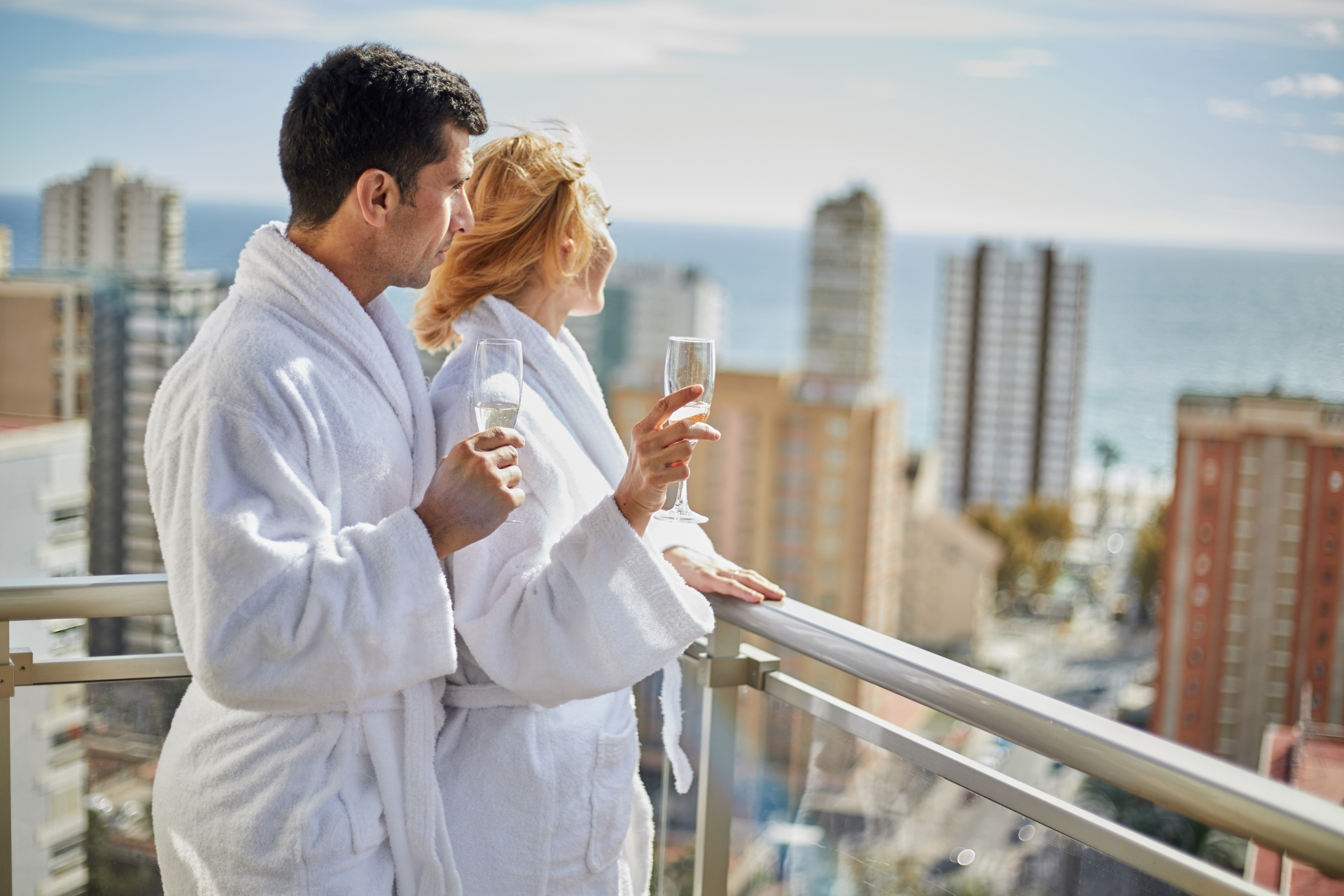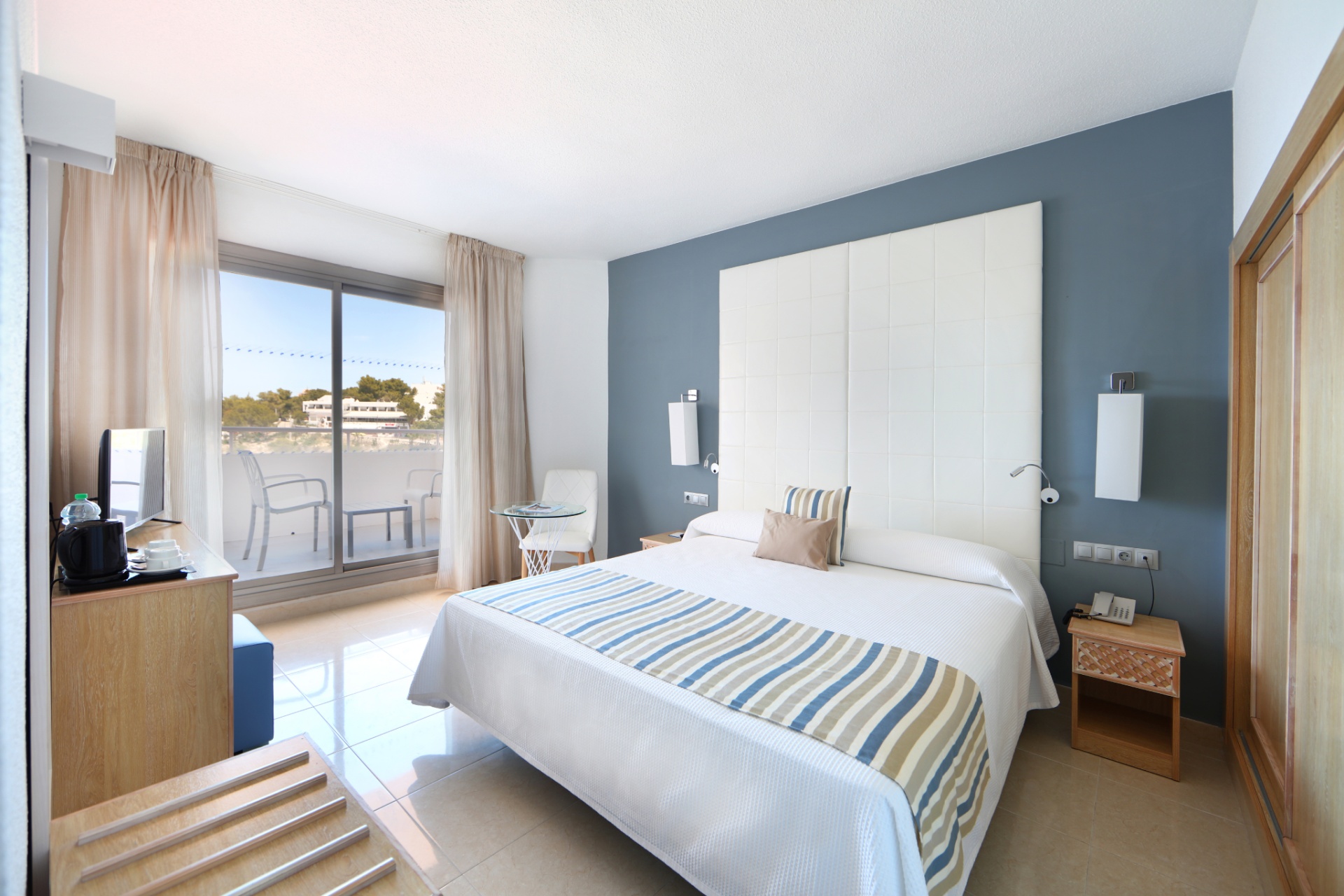 EXCELLENT VIEWS
ROYAL ELITE SEA VIEW
Take-in the excellent views of Portinatx Bay from the private fully furnished balcony of the Royal Elite Sea View Room. You will also enjoy several exclusive perks as a guest in this particular room type such as VIP lounge access and discounts at the Wellness Center.
MORE DETAILS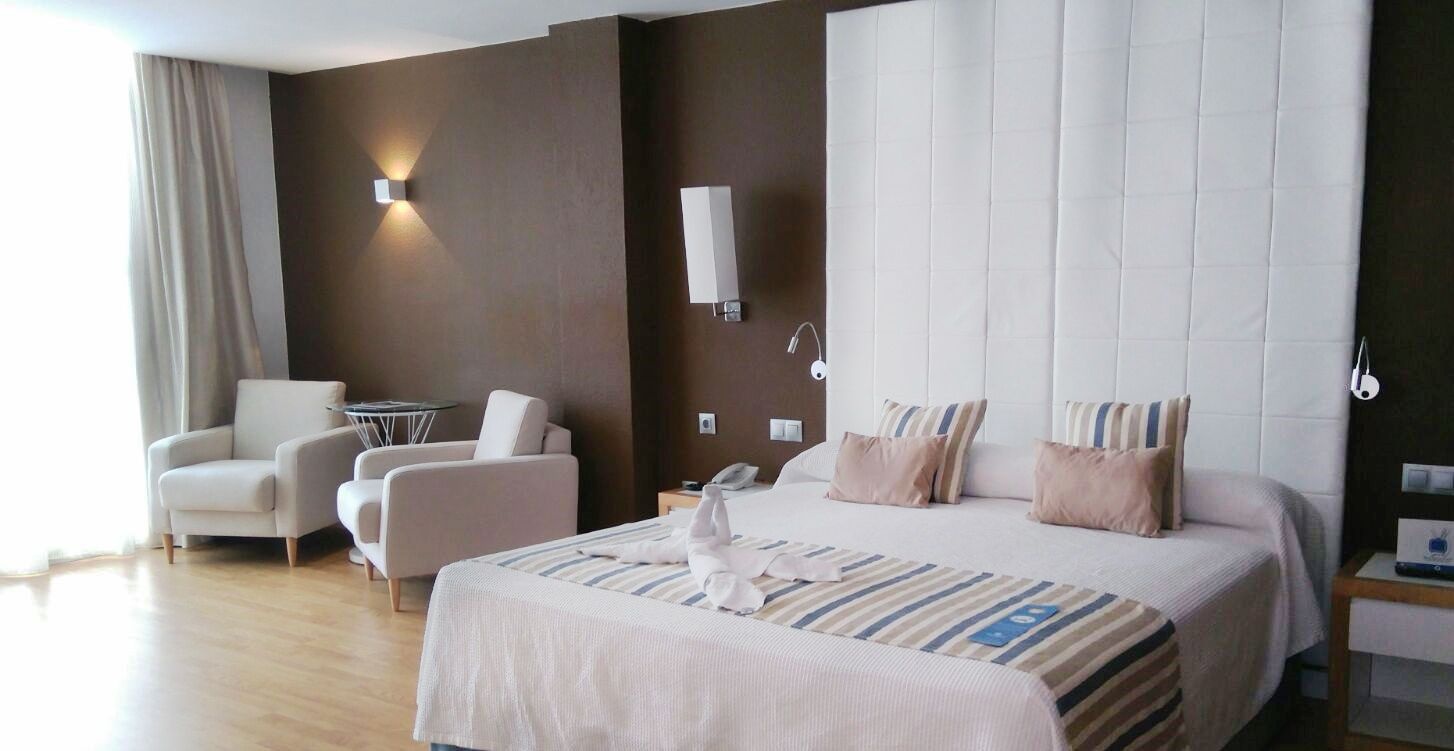 Spacious Rooms
DELUXE ROYAL ELITE
Stylish walk-in shower, private balcony with views of the swimming pool and beach, discounts on massage sessions, free Wi-Fi, and much more on offer with the Deluxe Royal Elite. If you want to experience the real beauty of the Island away from the parties of Playa d'en Bossa then you'll love the tranquil and chic rooms at Sandos El Greco Hotel.
MORE DETAILS
Best For Beach Lovers
DOUBLE
As close as you can you get to the beach without actually getting sandy. The double room is the quintessential choice for comfort and convenience. As the sun sets pull up a chair and sit out on your private terrace to enjoy Portinatx, Ibiza. 
MORE DETAILS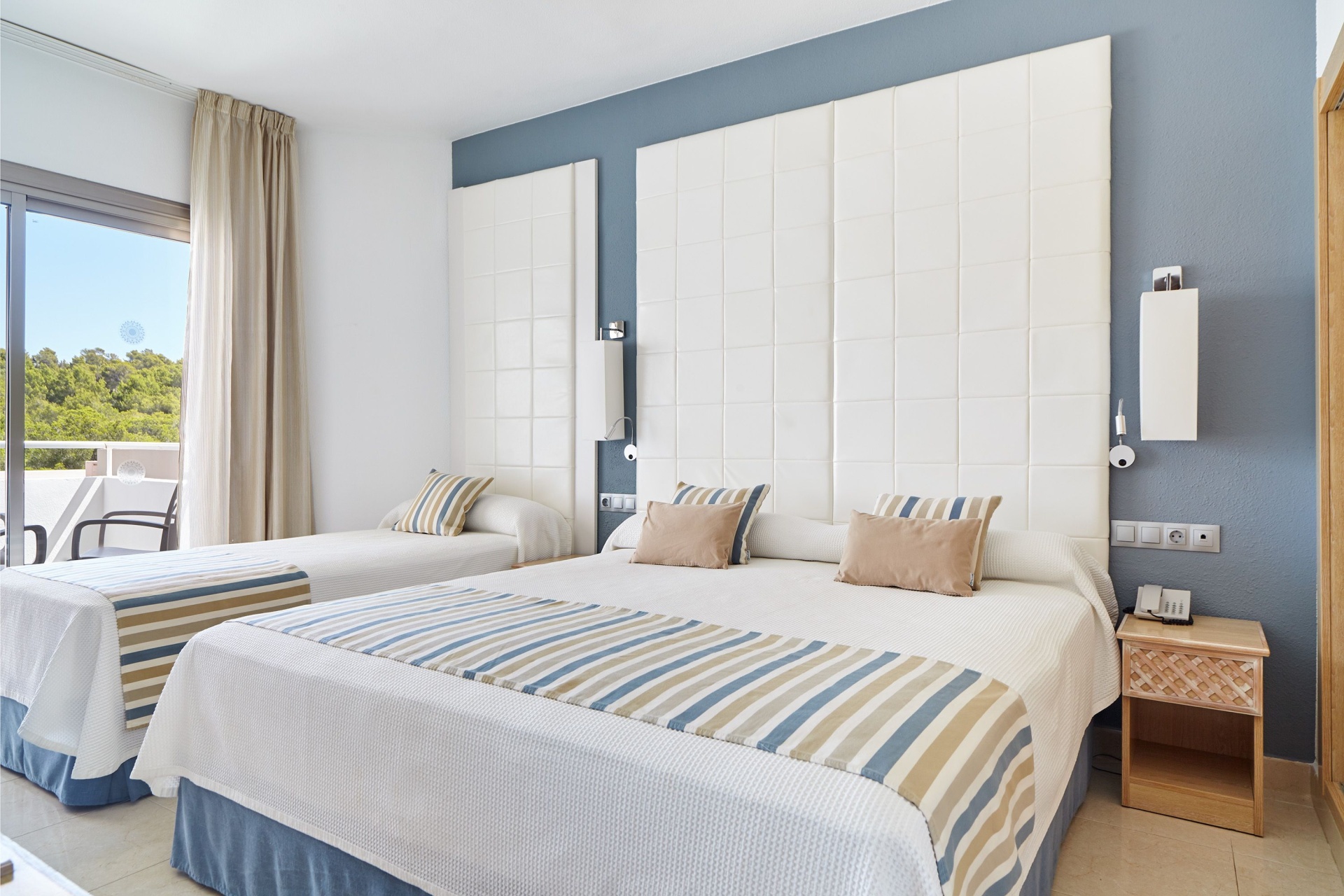 Comfort
TRIPLE
The Triple sleeps 3 adults and features free Wi-Fi, flat screen with satellite TV, private bathroom, furnished balcony, and more.
MORE DETAILS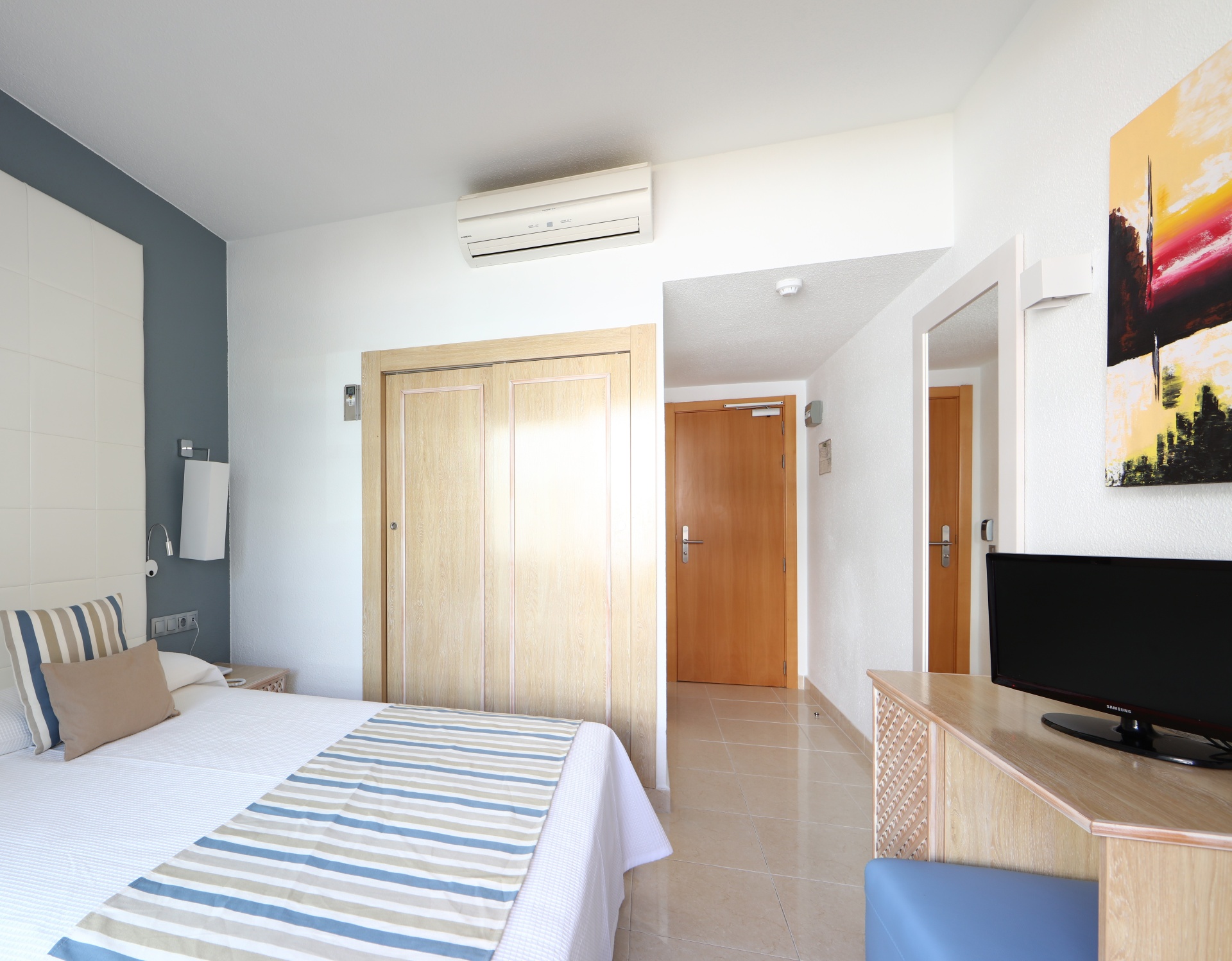 Comfort & Convenience
SINGLE
The Single Room is comfortable, convenient, and comes with a large balcony where you can sit outside and enjoy the views and warm sea breeze of the famous Balearic Islands.
MORE DETAILS