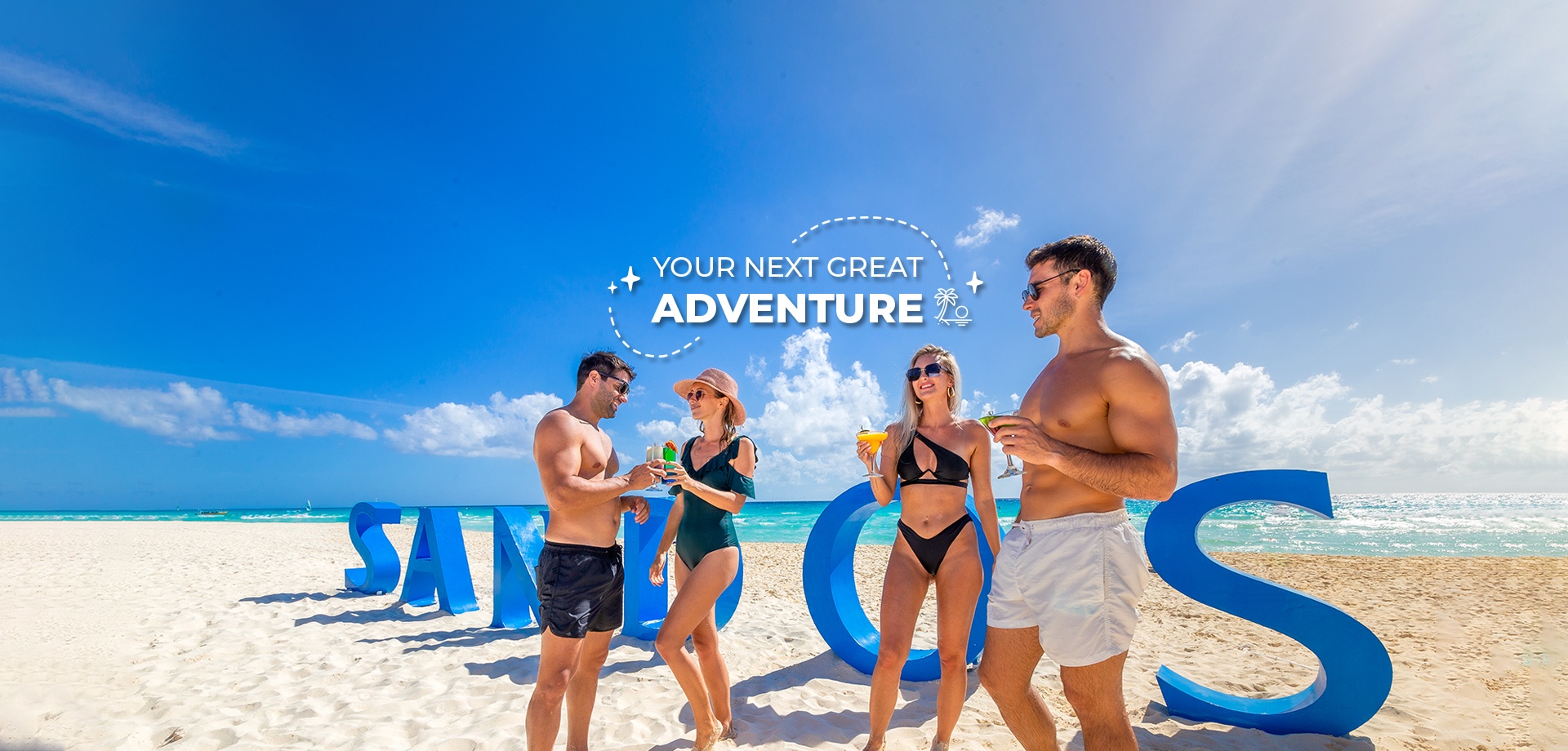 Your next great adventure at Sandos
Fill your year with new & exciting adventures and enjoy a well-deserved vacation surrounded by palm trees, sunny days, and the most exuberant nature in our hotels and resorts. Get ready to explore the wonders of each of our beach destinations in the Mexican Caribbean, Mediterranean Sea & Canary Islands.
In our hotels, you will find endless activities and experiences for all ages. Whether you travel alone, as a couple, with friends, or with your family, you can enjoy unbeatable all-inclusive amenities and services in your favorite destination. There has never been a better time to travel with Sandos! Don't wait for a second longer and book your next big adventure in advance to get an even bigger discount of up to 45% off.
Your Next Great Adventure in Mexico
Do you want to explore the mountainside of Los Cabos, the mesmerizing city of Cancun, or enjoy the jungle and white sand beaches in Playa del Carmen? Then you need to book your next great adventure to one of Sandos Hotels in Mexico today. Don't miss out on unforgettable destinations, activities, amenities, and unbeatable deals!
Your Next Great Adventure in Spain
Maybe Spain is more your speed, and if it is, you are in luck! Enjoy the magical beauty of the Canary Islands or let yourself be seduced by the Mediterranean sea. We guarantee you will find the perfect destination for your solo, family, adult, romantic, or group getaway. Choose from one of the three resorts available with an all-inclusive, half-board, or bed and breakfast package.
Image

Your next great adventure
Explore the adventure spots in our hotels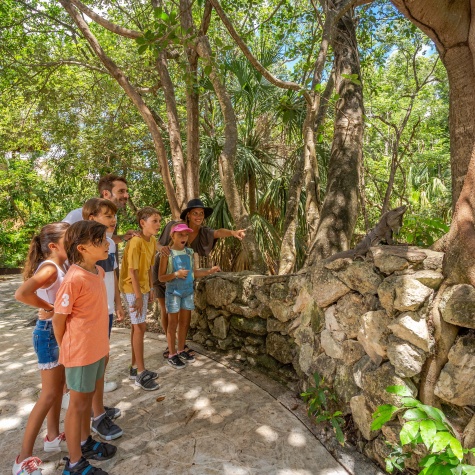 Sandos Caracol Eco Resort: discover the secrets of the jungle
Explore the jungle while swimming in the on-site cenote or the mangrove river.
The 29-slide waterpark for adults and children is the ideal option for a day in the sun.
All-Nature Experience include  eco-activities program, traditional Mayan performances, and local cuisine.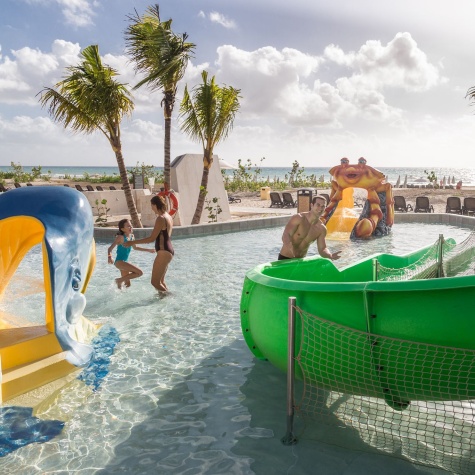 Sandos Playacar: the perfect beach next to the funniest water park
The All Playa Experience offers fun beach activities with the entertainment team.
A beachfront infinity pool with waterpark, swim-up bar, and nighttime performances.
Water activities such as snorkeling, jet-skiing, parasailing, kitesurfing and much more are waiting for you.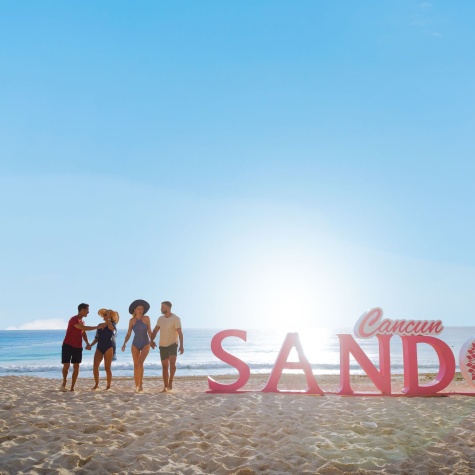 Sandos Cancun: one of the most sought-after vacation destinations in the world
Live The Rhythm Experience, an innovative entertainment program designed by and for beats and fun lovers.
Plus, enjoy diverse wellness activities, healthy food options, a high-class spa, and a fully equipped gym, truly be free.
Only just minutes away from some of the most popular restaurants, night-life and shopping centers.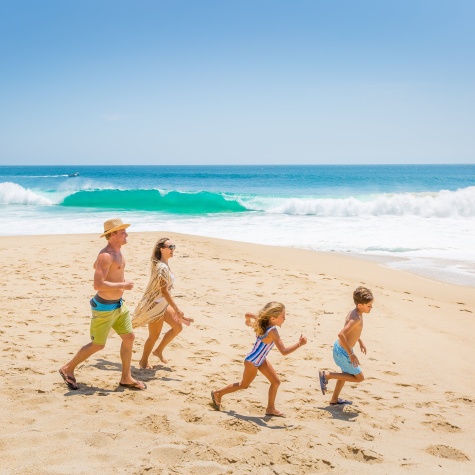 Sandos Finisterra: the adventure in the unique landscape of Los Cabos
Wake up on the mountainside of Los Cabos overlooking the breathtaking Sea of Cortez.
Start your day of new experiences with those you love most.
Whale watching tours, sea turtle protection programs or long walks on the golden sands.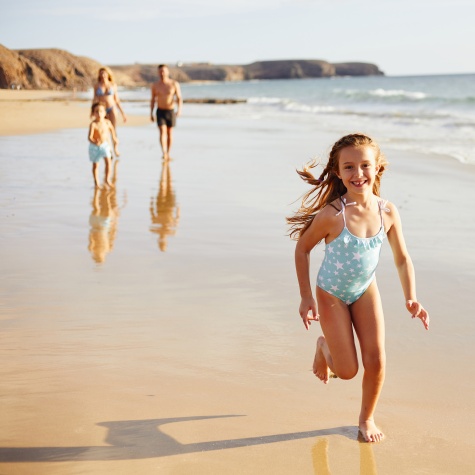 Sandos Papagayo: discover with your family the charms of a lunar-like island
Lanzarote is the ideal place for those who want to embark on a truly unique vacation.
Taking on Lanzarote on an unforgettable bike tour is the best option.
Live the Nature Experience and get to know the native flora  on our famous Ruta de los Ajaches.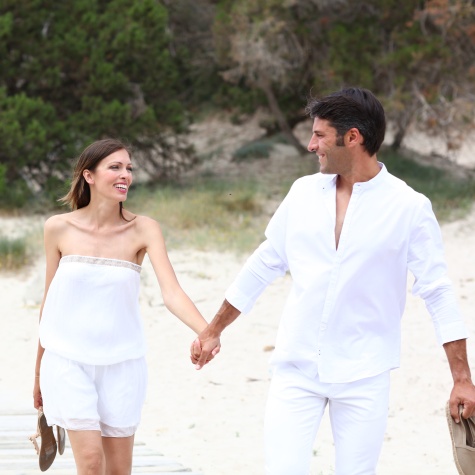 Sandos El Greco: the vibrant island of the mediterranean
Lost coves, unforgettable sunsets and a Mediterranean landscape that makes you fall in love.
Sandos El Greco is located in Cala de Portinatx, on the beachfront and surrounded by lush pine forests.
Discover the white island with our Live the Real Ibiza program!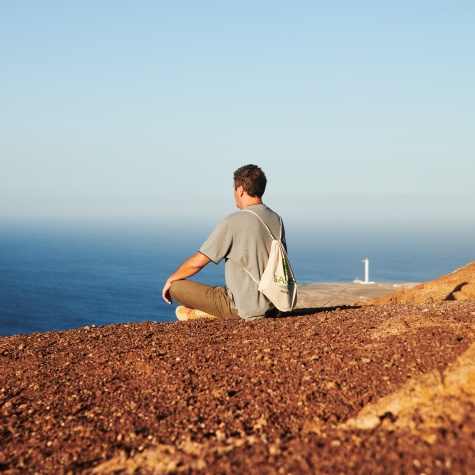 Sandos Atlantic Gardens: a holistic experience
Live a unique holistic experience on the slopes of the Ocean & Volcano Experience.
Discover our new activities program and find the perfect balance between body and mind at Lanzarote.
Explore our holistic, eco & social activities and the magical trekking with two wonderful routes.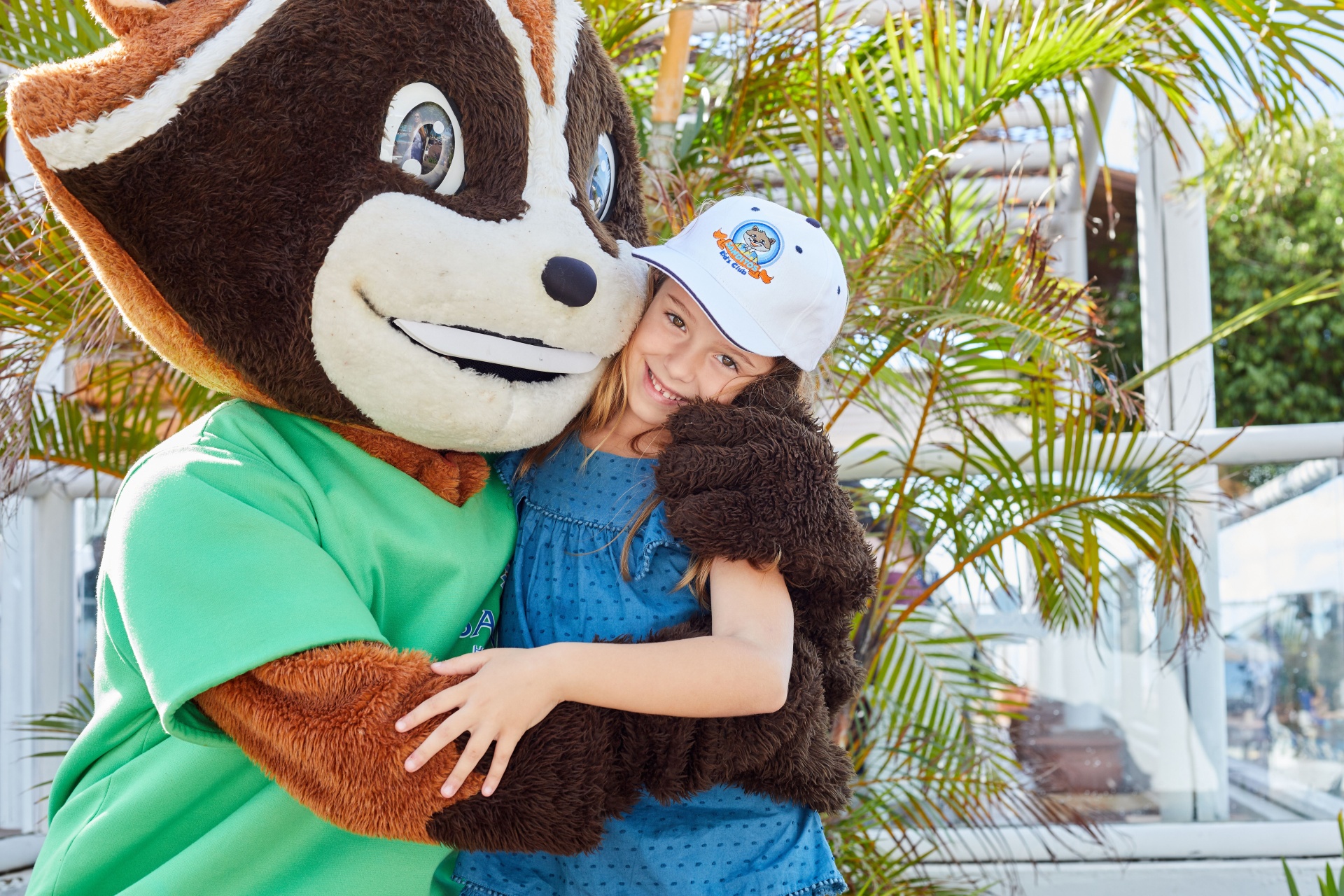 Play with our most famous Sandos raccoon
Sanditos is waiting for you
And for kids we have our beloved Sanditos. Our pet is ready to live with the little ones in the new family adventures.
Kids will really enjoy Sanditos and can take photos with him to remember while parents can relax or have time for themselves. 
See in our gallery how much fun our little guests have with Sanditos!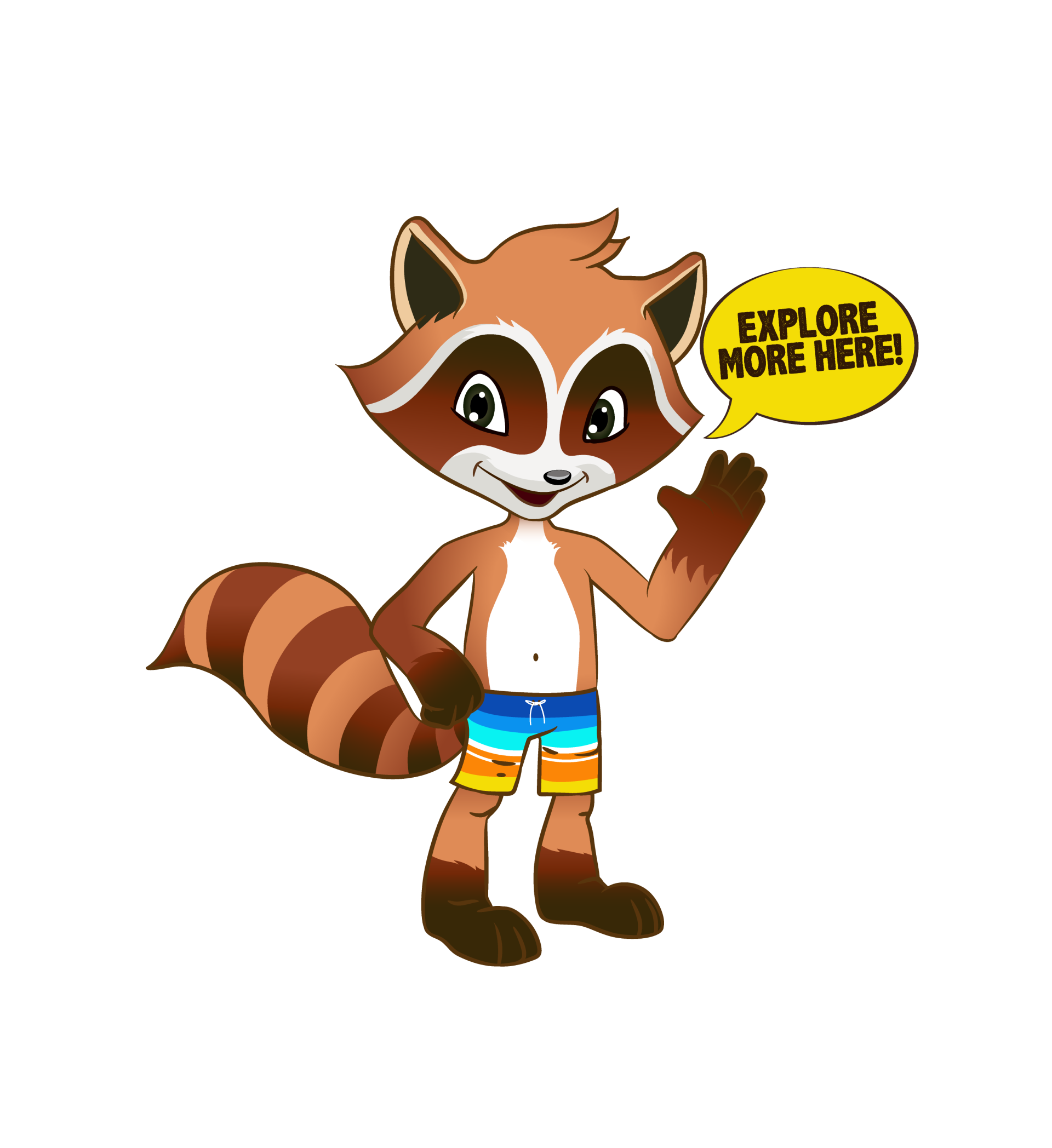 ROMANTIC ADVENTURE GETAWAYS AT SANDOS
At each Sandos hotel we have facilities, services, amenities and experiences only for adults looking for a romantic vacation.
Pools for adults only, lounges, romantic restaurants, romantic packages, decorated rooms, adventure activities for two and much more await you on your next vacation at Sandos!
Discover what we can offer you in each of our hotels and resorts to live unforgettable days with the love of your life.
We also have adults-only hotels with exclusive services for couples where you can relax and totally disconnect.
Share unforgettable moments again
ENJOY YOUR FAMILY VACATIONS
Being a family at Sandos means fun and unique activities, it involves numerous food options that appeal to every taste, and it is complete comfortability and ease from the moment you check-in and arrive in your room to the moment you leave. Being a family at Sandos means vacationing at a home away from home!
Sandos Hotels and Resorts boasts numerous all-inclusive, half board and bed and breakfast resorts situated upon some of the most incredible and breathtaking beach destinations across Mexico and Spain. Though most of Sandos resorts are family-friendly, Sandos boasts three exceptional resorts that bring out the magic of family getaways. Keep reading to discover the magic of family vacations at Sandos!
More Info
Feel your next great adventure even more!
Welcome to Sandos4U
We always reward your loyalty. Enjoy more of your next vacation in the nature that surrounds Sandos hotels and discover the advantages of being part of our loyalty program. Access an infinite world of possibilities and benefits from the moment you register, and discover what Sandos4U has for you at its different levels.
For S4U members at the time of booking, you receive 10 extra coins to enjoy special prizes that will complement your perfect wellness/nature getaway.
Not a member yet? By registering upon booking, indulge in 30 extra coins so that you can enjoy the same exclusive perks.
Remember:
If you are already a S4U member, get 10 extra coins  
If you are not a member yet, complete the registration form and get 30 extra coins 
Redeem your coins and get benefits that you can use during your holidays to do your activities in nature or simply enjoy the different spa services and treatments that we offer in the hotels.
Complete your stay with our rewards
Don't Miss Out on Sandos Vacation
More
Deals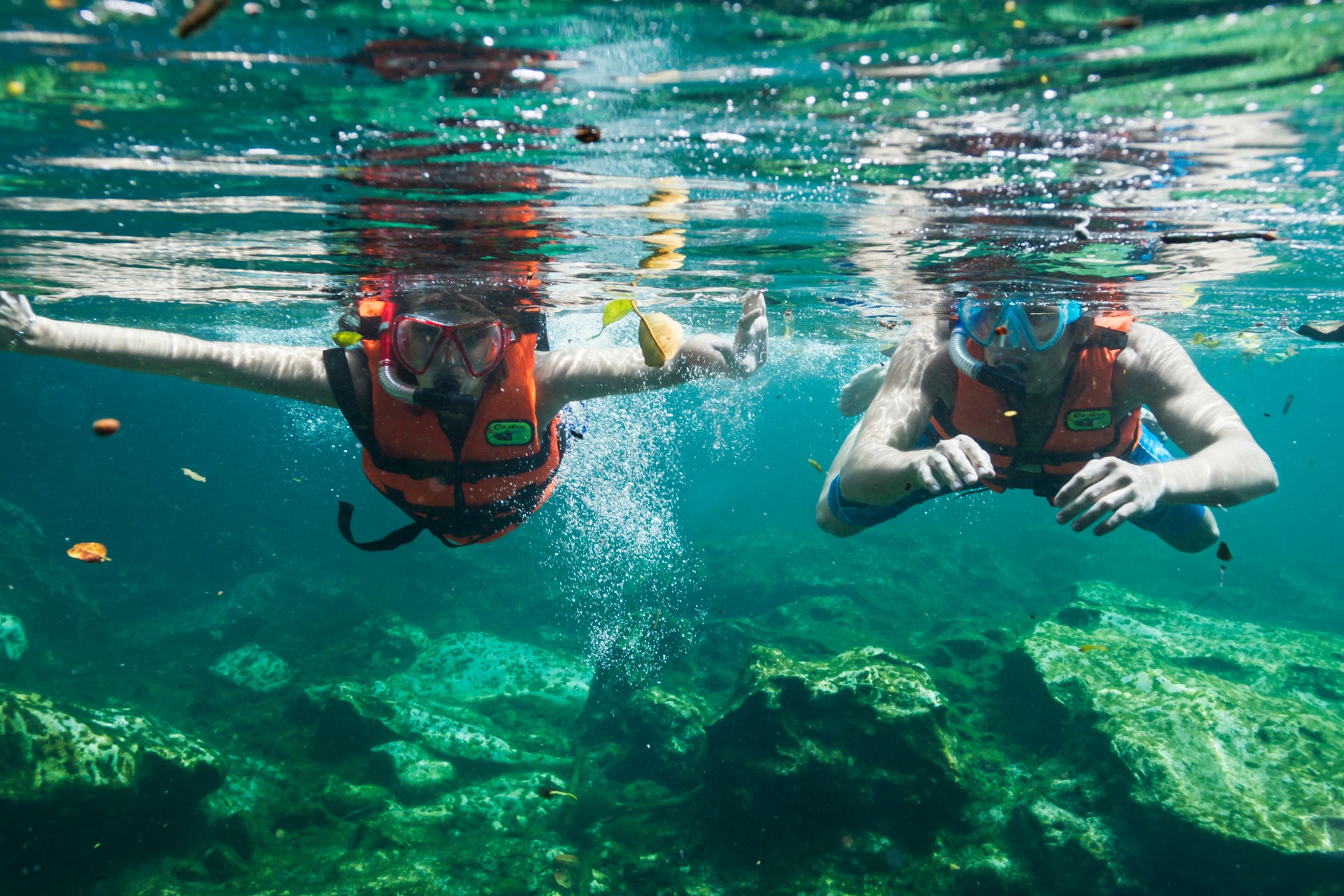 The Time To Travel is Now
DISCOVER ALL THE ADVENTURE ACTIVITIES
Across Mexico and Spain, you can discover the most incredible and breathtaking destinations, guaranteed to provide you with a vacation like no other.
What are a few amazing things you get? Turquoise blue seas, mountains, volcanoes, endless white-sand beaches, jungle, natural enclaves, and so much more. 
READ BLOG
*Terms & Conditions
*To receive the entirety of this deal, reservations must be booked before April 30th, 2023, and be made directly with our Call Center or at Sandos.com. The traveling dates available at Sandos Caracol, Sandos Cancun, Sandos Finisterra, and Sandos Playacar are between March 1st, 2023, and December 19th, 2024. The traveling dates available at Sandos Papagayo and Sandos Atlantic Gardens are between March 1st, 2023 and October 31st, 2023. The traveling dates available at Sandos El Greco are between March 1st, 2023 and October 21st, 2023. The discount can vary depending on the hotel: up to 35% when staying at Sandos Cancun, up to 45% off when staying at Sandos Caracol, up to 40% when staying at Sandos Finisterra, up to 40% off when staying at Sandos Playacar, up to 25% when staying at Sandos Papagayo, up to 20% when staying at Sandos El Greco and up to 10% when staying at Sandos Atlantic Gardens. Promotion is valid for a limited time and available only for the properties mentioned above. Get an extra 5% on your next reservation with the NACIONAL promotional code valid for stays until October 21st, 2023, for Sandos El Greco and until October 31st, 2023 for Sandos Papagayo and Sandos Atlantic Gardens. Consult the conditions of the cancellation policies during the reservation process. Please note that the maximum discount % of the offer applies only on certain dates and conditions.