SAVE UP TO 45%
SUMMER GOES ON AT SANDOS
Summer is not over! There is still time to live an unforgettable holidays as a couple, family or with friends. Save up to 45%* while enjoying good weather and wonderful beaches at Sandos hotels in Spain. 
If you haven't gone on vacation yet, this is the time! Take a breath and relax on your next getaway while enjoying the tranquility of our hotels with activities and exclusive services for adults.
Image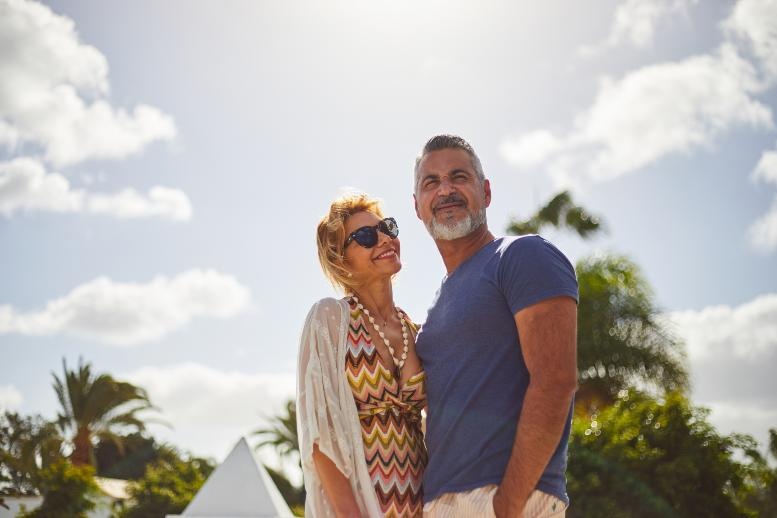 Choose the ideal Sandos for you with 5 hotels throughout Spain, perfect for different traveler needs. Travel with your loved ones for the next few months and save big!
Image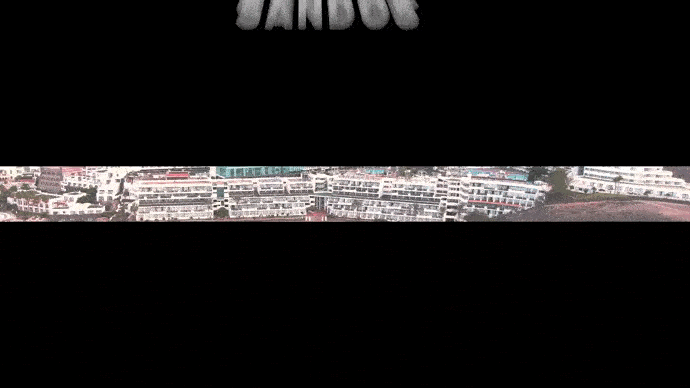 Also, remember that if you book directly with us, you will enjoy personalized attention, get added values and you will always have the best online price guaranteed.
Do not miss the opportunity to pamper yourself at Sandos Hotels & Resorts!
Image

*Restrictions apply. See terms and conditions at the bottom of the page.
AT SANDOS THE POSSIBILITIES ARE ENDLESS
Sandos Monaco: an adults-only vacation like no other in Spain
Unique services and amenities make up the Wellness Experience, a program focused on well being. 
Through a wellness center like no other, guests can be pampered in a wonderful modern spa.
Enjoy a romantic getaway on the famous Mediterranean coast.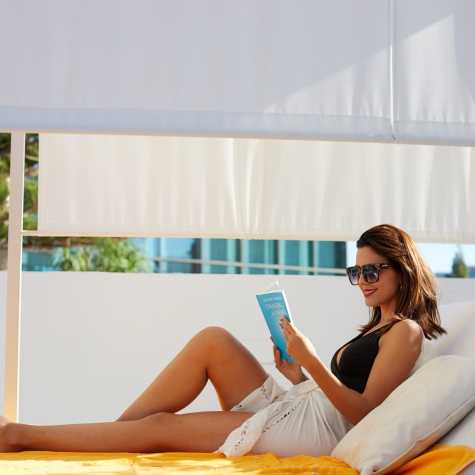 Sandos Benidorm Suites: a getaway to the sunny city
Discover everything Benidorm can offer you and enjoy the Costa Blanca.
Enjoy a stay with exclusive services for adults only.
Select room with premium brands drinks, an outdoor chill lounge and night shows for everyone.
Sandos El Greco: the vibrant island of the mediterranean
Lost coves, unforgettable sunsets and a Mediterranean landscape that makes you fall in love.
Sandos El Greco is located in Cala de Portinatx, on the beachfront and surrounded by lush pine forests.
Discover the white island with our Live the Real Ibiza program!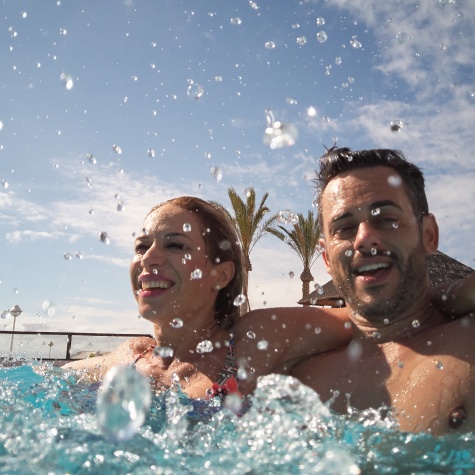 Sandos Papagayo: A very special island
Enjoy a stay in a hotel that has it all and rest with your loved ones.
Discover the different gastronomy in each of our restaurants.
Relax in our pools and don't miss our Nature Experience.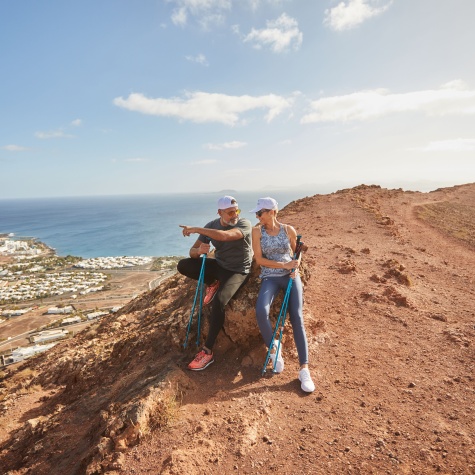 Sandos Atlantic Gardens: a holistic experience
Live a unique holistic experience on the slopes of the Ocean & Volcano Experience.
Discover our new activities program and find the perfect balance between body and mind at Lanzarote.
Explore our holistic, eco & social activities and the magical trekking with two wonderful routes.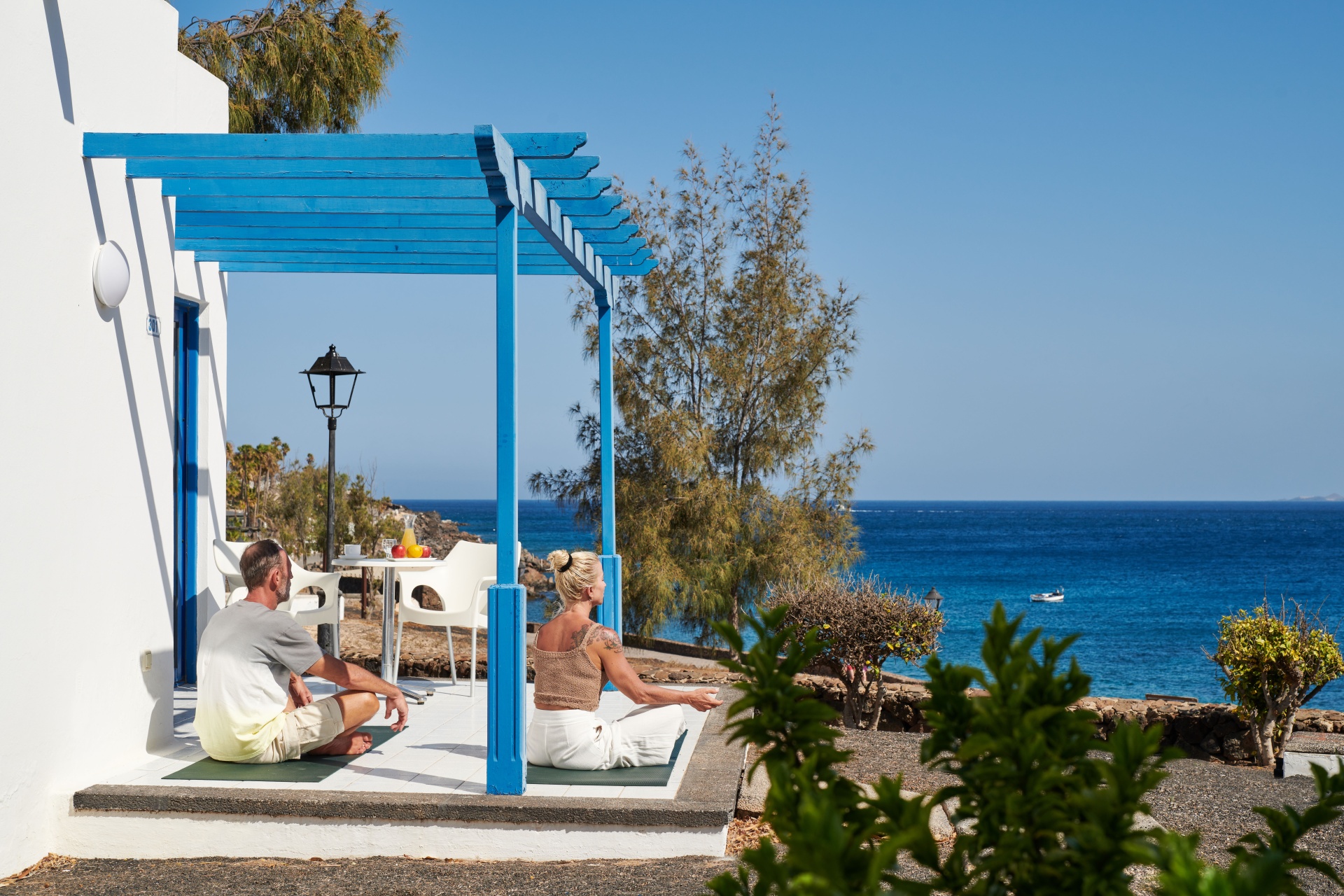 DREAM Destinations
A QUIET REFLECTIVE MOMENT AT SANDOS
At Sandos Spain we have the perfect holidays you've been waiting for.
Enjoy all the advantages of traveling in the coming weeks with the best weather in our dream destinations.
Discover what we can offer you in each of our hotels and resorts to living unforgettable days with the love of your life.
We also have adults-only hotels with exclusive services for couples where you can relax and totally disconnect. 
The best gastronomy, spa and wellness treatments, activities for adults and much more await you in Benidorm, Ibiza and Lanzarote.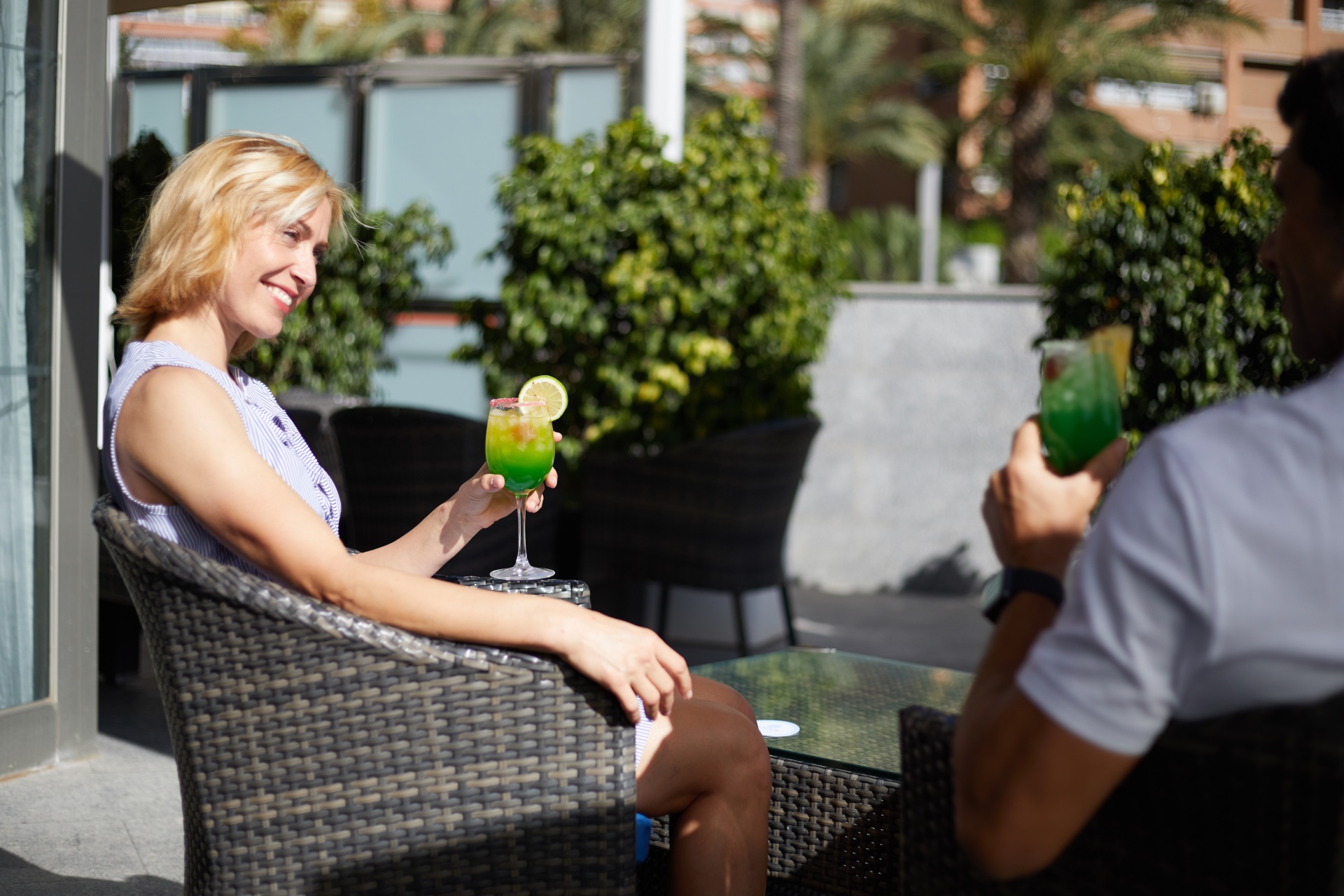 GET MORE OUT OF YOUR GETAWAY!
WELCOME TO SANDOS4U
We always reward your loyalty. Enjoy more of your next vacation in the nature that surrounds Sandos hotels and discover the advantages of being part of our loyalty program. Access an infinite world of possibilities and benefits from the moment you register, and discover what Sandos4U has for you at its different levels.
Not a member yet? Register now in our program and just for this you receive 5 extra coins.
Also, receive more coins when completing your profile, inviting friends or for your birthday. Redeem these coins for prizes that you can use in your next stay.
LEARN MORE
Complete your stay with our rewards
Terms and Conditions
To receive the entirety of this deal, reservations must be booked from  August 17th, 2021, and be made directly with our Call Center or at Sandos.com. The traveling dates available at Sandos Papagayo, Sandos Atlantic Gardens, Sandos Monaco and Sandos Benidorm Suites are between August 17 th, 2021, and October 31st, 2021. The traveling dates available at Sandos El Greco are between August 17 th 2021, and October 23th, 2021.The discount can vary depending on the hotel: up to 35% when staying at Sandos Papagayo, up to 35% when staying at Sandos El Greco, up to 30% when staying at Sandos Monaco, and up to 45% when staying at Sandos Benidorm Suites, and up to 25% when staying at Sandos Atlantic Gardens. Promotion is valid for a limited time and available only for the properties mentioned above.
*In all Sandos Spain hotels we have special prices to perform the PCR test or antigen test. Please see more information at Sandos.com