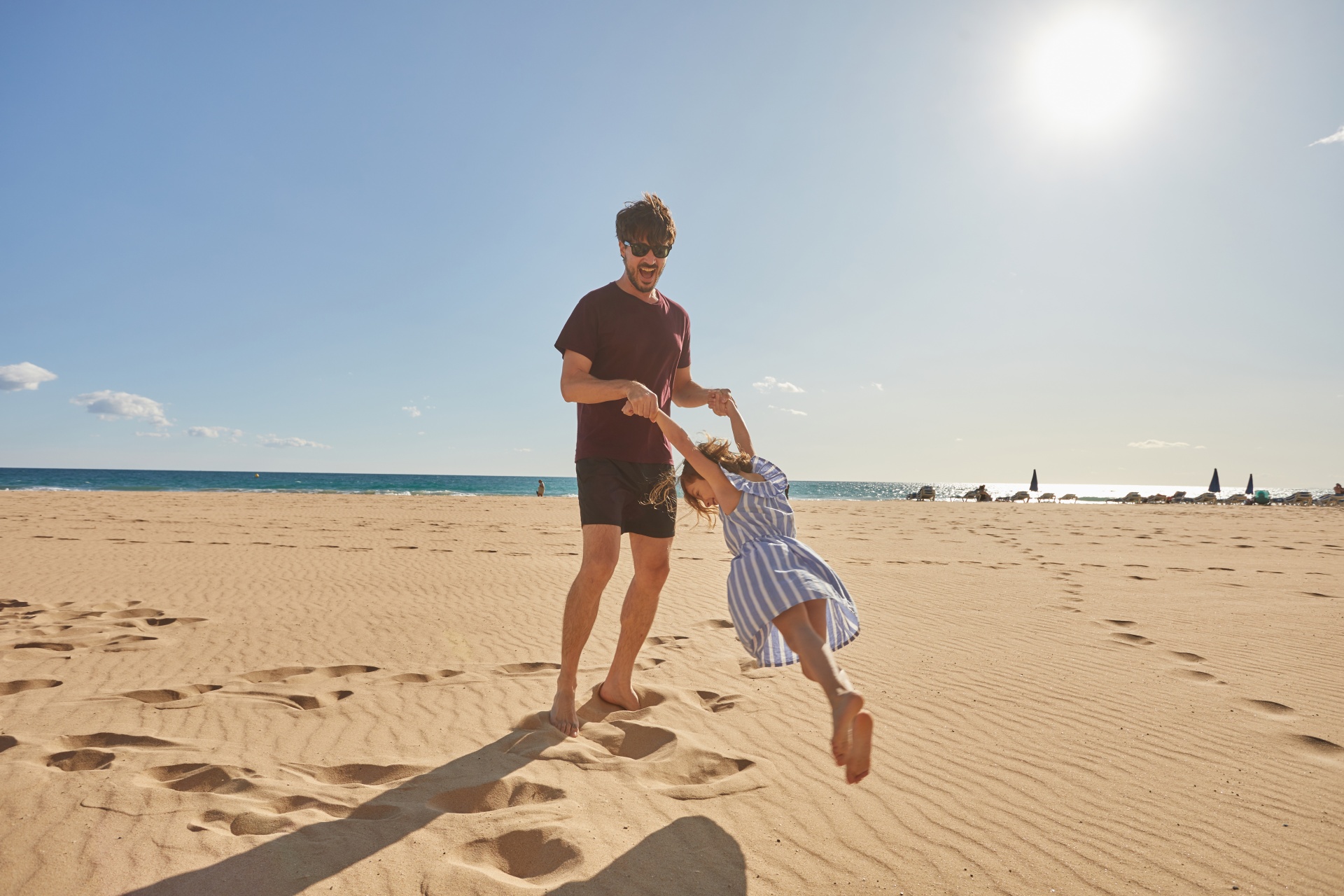 What better way to surprise your children than with an exciting holiday full of unforgettable memories and mesmerizing locations. Beach and nature destinations await you and your family with thrilling adventures and special moments. At Sandos, we are offering one child free! Don't miss out on this unbeatable deal!
Also enjoy benefits like:
Entertainment for children and teens
Special areas for kids and teenagers
Diverse gastronomy offer
Activities in nature
Pools and children's games
Fun and leisure around the hotel
Rental of bikes, kayaks and other equipment
Kids Club
TERMS AND CONDITIONS
*To receive the entirety of this deal, reservations must be made directly with our Call Center or at Sandos.com. The traveling dates available at all Sandos Hotels in Spain and Mexico are anytime before December 23rd, 2021, excluding blackout dates. To receive the full entirety, the first child stays free, and the second child stays 50% off, you must travel with two children. If you are a single parent traveling with 2 children, you are also entitled to an extra 50% off the adult rate. Promotion is valid for a limited time and available only for the properties mentioned above. Not combinable with other promotions.
TÉRMINOS Y CONDICIONES
Para hacer válida esta promoción, deberás reservar directamente con nuestro call center o en sandos.com. Fechas disponibles en todos los hoteles Sandos de España y México, disponibles hasta antes del 23 de diciembre de 2021. No aplica en fechas bloqueadas. Para obtener la totalidad de la promoción, el primer niño se hospeda gratis y el segundo obtiene un 50% de descuento, ambos niños deberán viajar juntos. Si viaja solo uno de los padres, acompañado de dos niños, se extenderá un 50% de descuento en la tarifa de adulto. Promoción válida por tiempo limitado y disponible sólo en las propiedades antes mencionadas. No acumulable con otras promociones.