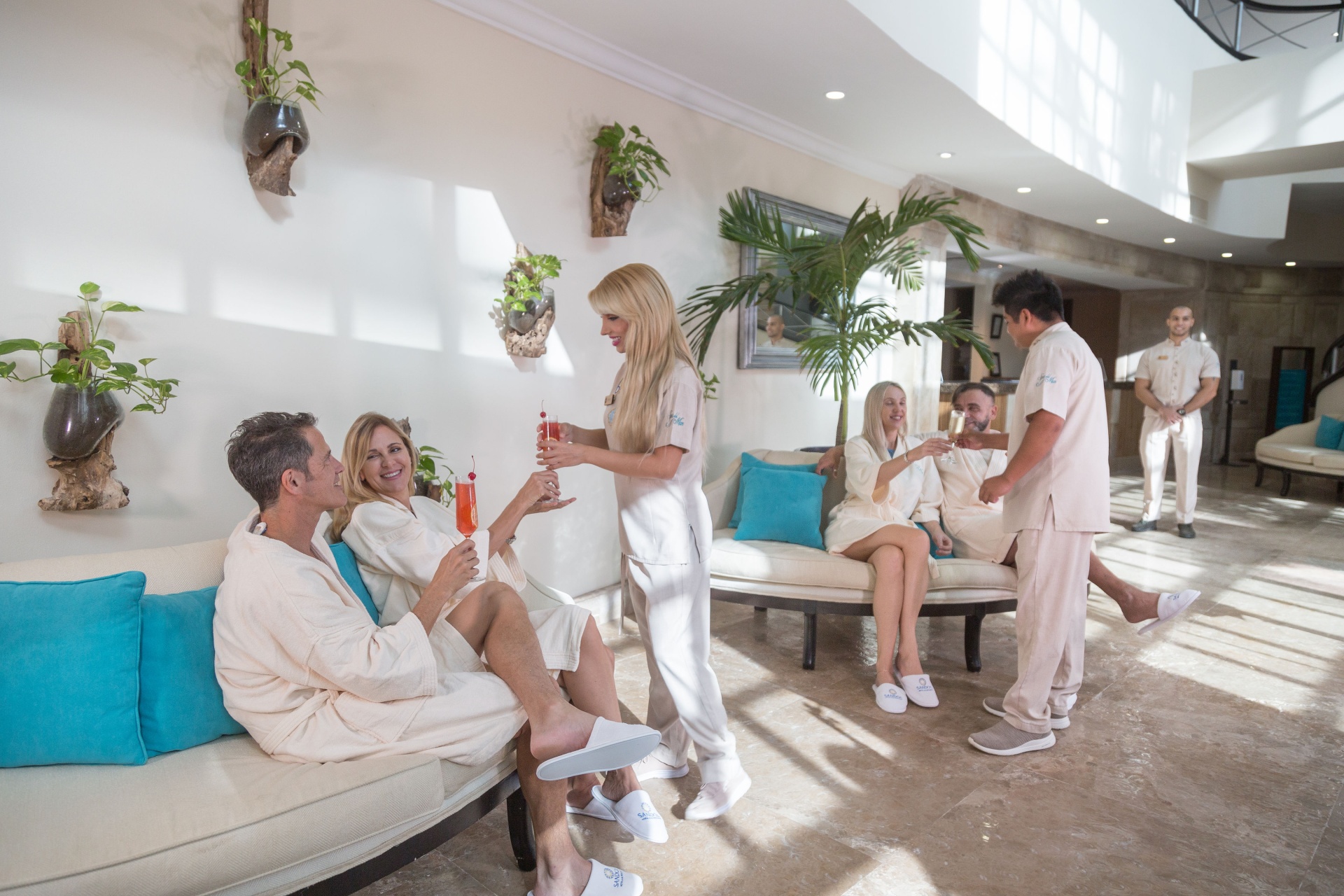 Inmerse yourself in refined relaxation with our unique collection of rituals, body and face therapies, massages as well as hand and foot care.
Enhance your Spa treatment with the thermal experience in the steam room, sauna, cold plunge pool, jacuzzi and relaxation area.
MASSAGE RITUALS
Time classics but essentials, in an environment of soft musical notes and exquisite aromas. Our certified therapists will take you to complete relaxation.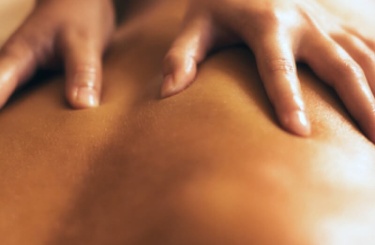 MASSAGE RITUALS
RELAXING 50'/80'
Consider this gentle pressure massage when you need pampering. The repetitive motions relieve your tension and tiredness. The unique technique improves blood circulation and improves the oxygenation of your internal organs, releasing stress.
AROMATHERAPY 50'/80'
The perfect synergy of essential oils and soft hand movements will help to balance the mind, body, and spirit. This comforting massage helps calm the mind and relieve stress.
PRENATAL 50'
We can help relieve your pregnancy-related discomforts with a special massage made just for you. Slow surface level movements improve circulation, which helps with liquid retention and provides deep relaxation. This special massage also helps to reduce pressure on your legs and relieves body fatigue.
DEEP TISSUE  50'/80'
This deep muscle tissue massage targets tension points and muscle spasms. Along with stretching and acupressure, this signature massage also treats chronic muscular fatigue.
REFLEXOLOGY 30'
In reflexology therapy, pressure is locally applied on reflex points in the feet, connecting with different organs in the body, helping to achieve balance.
DRAINAGE 80'
This massage is highly recommended after a long journey. We stimulate the lymphatic system to improve your circulation, leading to the elimination of toxins and liquid retention, especially in the lower legs. This helps in the prevention and/or appearance of varicose veins.
HOT STONES  80'
Imagine the warm delight of a holistic treatment using hot stones. Harmonizing your body, stones are placed on your energy points known as "chakras" while relaxing movements oxygenate the blood.
THERAPEUTIC 50'/80'
Allow us to target your own special needs with this therapy designed just for you. We are skilled with lower back and sciatica pain, as well as neck and hip problems. You help design your own program with your therapist. Pain will be relieved, and your body will thank you for it.
SANDOS SPECIAL 50'/80'
Our Sandos Special is a fusion of different therapies like acupressure, stretching, foot reflexology, and aromatherapy, combined with a relaxing massage technique designed to recover energy and well-being.
THE WORLD AT YOUR FEET
THAI MAGIC 80'
"Assisted yoga" is an ancestral therapy based on stretching, acupressure and meditation techniques that are known to improve flexibility, relieve tiredness, and diminish muscular fatigue while reducing stress.
SHIATSU ZEN-SATION 80'
A Japanese technique based on hand-applied pressure to diverse points of the body known as "Zen Energy Meridians", as well as foot reflexology and joint movements to achieve balance between the physical body and energy flow.
BODY RITUALS
Revitalizing and regenerative treatments that deeply hydrate the skin and help restore vitality and radiance with immediate results.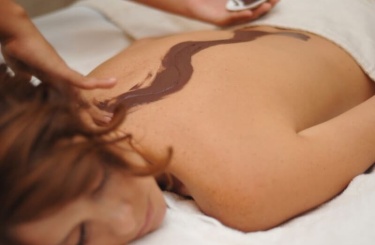 DETOXIFYING ENVELOPING
Thema by Vagheggi
Specific for those who have accumulated toxins with an unbalanced diet in fats and carbohydrates, for those who carry out a intense physical activity producing large amounts of free radicals and they find the skin without energy, impure and intoxicated.
MOISTURIZING ANTI-AGING ENVELOPE
Bio+ by Vagheggi
Wrap your self in an organic and vegan experience of the fields of the Malvasia vines. Specific for those looking to "download" your skin from pollution and toxins accumulated with an unbalanced diet and pressing stress continued, meeting with gray, impure and infiltrated skins. Ideal preparation for an intense and uniform tanning program.
EXFOLIATING BODY SCRUB
Obtained from the Bamboo stem (100% from renewable and biodegradable sources), we get exfoliating powders which are extremely skin friendly. The Bamboo powders exfoliate the skin in a homogeneous way, which in conjunction with cellulose leaving it fresh and smooth.
BODY AFTERSUN
Aftersun body treatment for the skin of the body and that thanks to curcuma longa, tropical and subtropical plant characterized by a root rich in curcumin, with excellent regenerative, antioxidant and anti-inflammatory properties. Ideal when the skin of the body has erythema caused by the sun.
FACE & BODY RITUALS
SANDOS SIGNATURE TREATMENT FESTINA LENTE BY VAGHEGGI 80'
Signature experience where your therapist will help you choose the best one from 3 essences witch it goes with you and your mood. Starting with a cellulose exfoliation, the skin is left intact and hydrated. To unify the massage experience that combines with movements and orchestral music It will take you on an experiential internal journey.
FACIAL RITUALS
A variety of specialized treatments for each type of skin with a maximum level of personalization and achievement of results. From basic hydration to the highest anti-aging technology with shock effect results!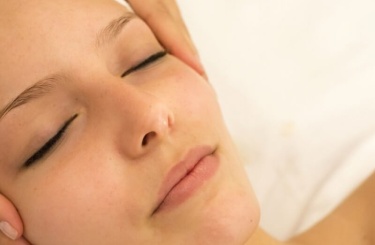 REHYDRA SUBLIME BY VAGHEGGI 50'
Sublime Hydratation
Ideal facial for those who for any reason, physiological or climatic, have dry skin and need some kind of hydration suplement, as well as an intensive celular restoration. It's also suitable for young skins that are looking to take care of age prevention
 
INTENSE ANTI AGE BY VAGHEGGI 80'
Iluminating Anti Age
The Intense facial ritual, a new generation of high-performance facial care where the combination of specific raw materials and a unique formulation, give the skin a fresh and relaxed appearance, to give uniformity, luminosity, lifting and protection for stressed facial skin. It is the response to the 4 «C» that expose the skin to daily oxidative stress: chrono aging, city aging (pollution and stress), computer and Connectivity (digital aging).
EMOZIONI PLUS BY VAGHEGGI 50'
Aftersun - Relax the emotions of your skin
The skin, is the sensitive organ that is most exposed to external stimuli and also can reflect physical signs of psychological stress because our minds and skin are closely related. The skin reflects what we feel and can be positively or negatively influenced. Facial treatment specifically designed for sensitive, aftersun and post-operative skin, with a soothing, refreshing and decongestant effect. Helps protect the skin from reactions to environmental factors. With a unique experience of ice and soothing mist massage for the skin confort.
FOR MEN BY VAGHEGGI 80'
Mens Facial
Men's skin is denser and more elastic, but also oilier than women's; their accelerated metabolism requires more energy. So Vagheggi decides to create a exclusive and effective treatment that combines comprehensive skin care with men's preferences for textures, sensations and olfactory notes, providing a personalized multi-action moisturizing, purifying and anti-aging.
BALANCE MATIFYING BY VAGHEGGI 50' 80´*
Mattifying Rebalancing 
Matifying and rebalancing treatment specifically designed for impure, shiny skin, with rashes due to genetic predisposition or as an SOS treatment for those who present imperfections at specific moments due to stress or hormonal influences. As well as to provide a long-lasting matte effect during your stay.

*80 min treatment includes facial cleansing
SANDOS SPECIAL FACIAL
DELUXE ANTI AGE BY VAGHEGGI 100'
Deluxe Anti Age
Anti-aging facial that thanks to its precious active ingredient obtained from Pistacia lentiscus resin crystals is responsible for stimulating the youth protein (Kloto) to fill, redensify, model and create a lifting effect on your entire face. work on your own genetic codes to rediscover the youth of your skin.
ORGANIC FACIAL EXPERIENCE
BIO+
Organic · Vegan · Genuine
Organic, vegan and certified by Cosmos Organic a facial suitable for all types of skins, throughout the year, to hydrate and nourish the skin with a deep and complete anti-aging action. An innovative synergy of organic phytoextracts from wormwood, linseed and distilled waters for deeply compacted skin, uniform, as well as nourished, hydrated and relaxed. In conjunction with an experience of sonorous facial massage that seeks to connect with mother nature.
ADD ONS
THERMAL EXPERIENCES*
Steam Room
Spa Showers
Sauna
Cold Plunge Pool
Jacuzzi
Relaxation Area

*Included with Spa Treatments of 50 minutes or more on the same day of the treatment.
EYE COUNTOUR
Refresh Gaze by Vagheggi
Specific treatment for the eye area, of micronized algae that in contact with the water expand to create a gel. that is placed over the entire eye socket with a relaxing sensation and taking care of the main inestitisms of the eye contour. (Wrinkles, bags and dark circles). Ideal to provide lighting, after sleep or for a relaxed and younger looking style.
PRE-CUTED HYDRATING MASK
Cooling Mask by Vagheggi
Mask in veil soaked in hyaluronic acid and soothing and anti-aging active ingredients that will give your skin maximum hydration.