Climb a volcano situated just a few meters from the ocean through a walk immersed in the wildest nature of the island and indulge in incredible views that you can see from when you conquer the famous Red Mountain of Lanzarote. Also, learn to prepare one of the typical Canarian dishes in our gofio workshop and learn the secrets of the local cuisine.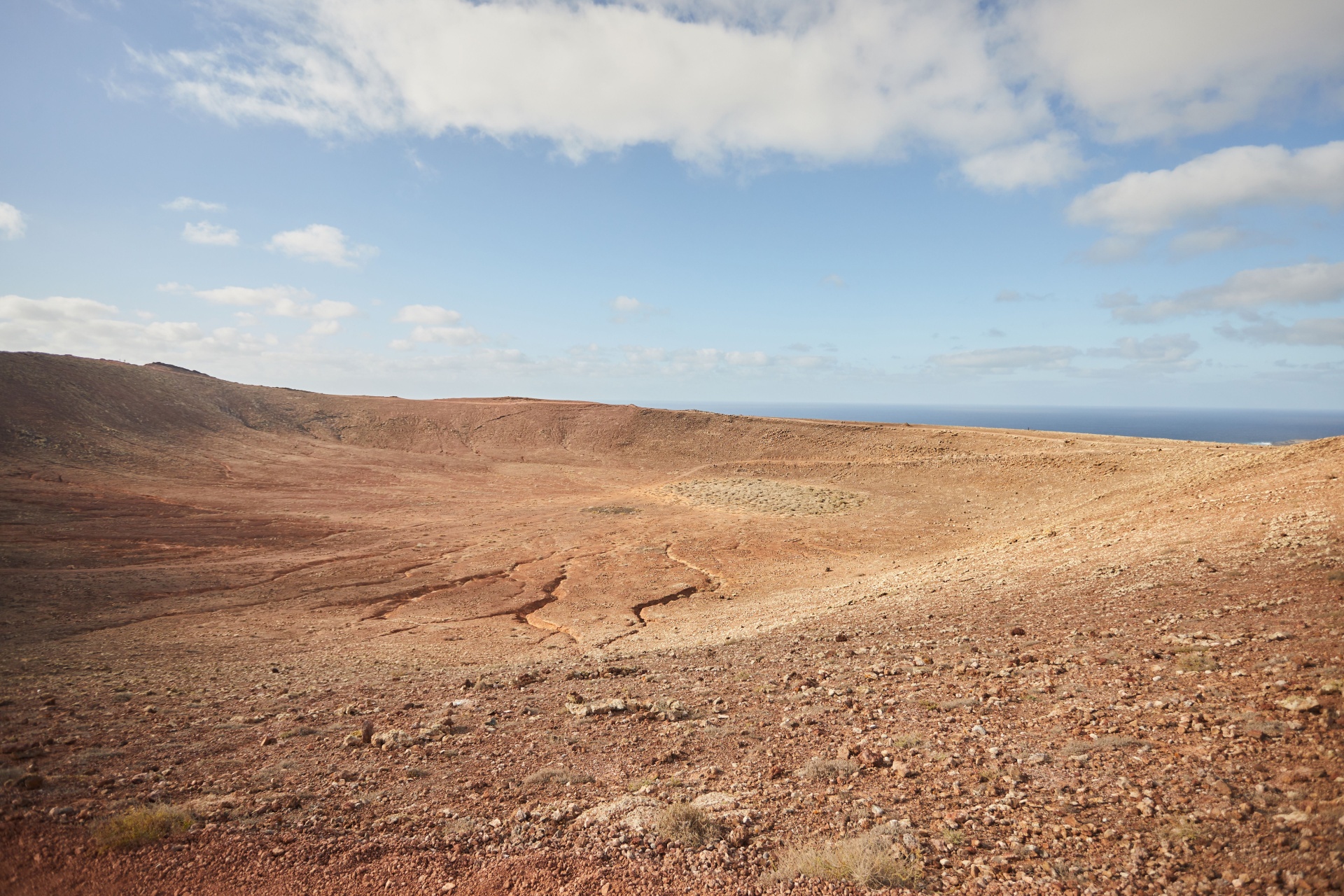 RED MOUNTAIN EXCURSION
Climb to the top and enjoy the incredible views of the island
The Red Mountain excursion is an experience in which you will perform a wide variety of activities. Prepare your sportswear and go out to discover it!
Red Mountain Walk: this excursion consists of the ascent to the Red Mountain. On the top, you can see stunning views of the island and a crater. In this activity, we will exercise the body while connecting with the native nature of the island of Lanzarote. During the climb, different explanations and stops will be made so that you can learn a little bit and take pictures. When you reach the top of the Red Mountain, you will go down to the crater, and there you will take a break to rest, reflect, and breathe. In addition, the treasure hunt activity will be carried out.
Eco: in Sandos, we care a lot about the environment, and that is why we want to take this opportunity in a natural place to give some sustainability advice in a way that does not alter the natural area in which we are. In addition, you can contribute voluntarily by collecting any plastic there may be during the route, as a contribution to sustainability and conservation.
GOFIO WORKSHOP
Learn to cook one of the most typical Canarian dishes
Gofio is one of the main food products of the Canary Islands, a flour made from roasted and ground wheat cereals. This dish has been made, served, and eaten for hundreds of years due to its high nutritional level. This dish helped the Guanche people survive the poverty in which the inhabitants of the islands endured some time ago.
Thanks to the strategic location of the Canary Islands, in many South American countries, it is a product used in local gastronomy.
You can learn to cook this dish and know about all of its properties and the many recipes in which they include in it. Make sure not to miss our gastronomic workshop!
EXPLORE ACTIVITIES & DESTINATION
DISCOVER
MORE